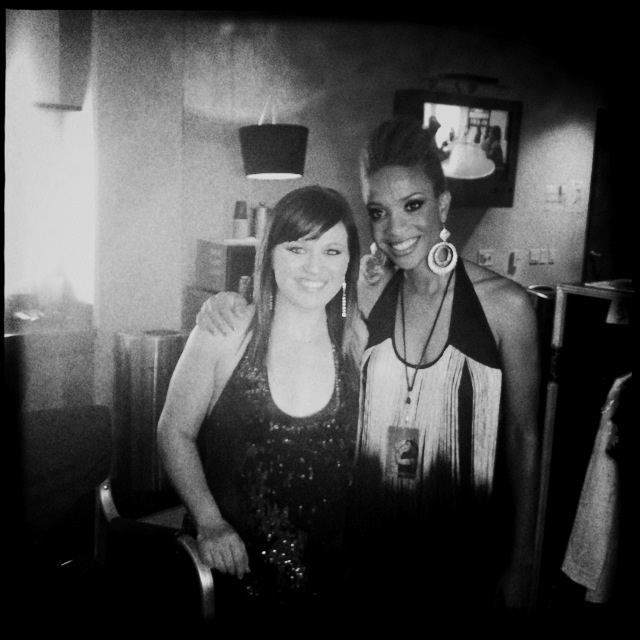 Kelly Clarkson & Tamyra Gray before the concert via @tamyragray
Kelly Clarkson was joined on stage tonight at her concert at the Nokia Theater in Los Angeles by an assortment of all-star pals.
Fellow Season 1 alum, Tamyra Gray joined Kelly on stage to sing "When You Believe",  Michele Branch joined Kelly for the  Wreckers song, "Leave The Pieces", Reba and Kelly reunited for "Because of You" and Blake Shelton replaced the Jason Aldean hologram, on "Don't You Wanna Stay" (Blake and Kelly together are ADORABLE).
Oh, and the fan-suggested cover? Britney Spears' "Til The World Ends".  Are you dancing yet?
Kelly and Tamyra Gray
Kelly and Michele Branch
Kelly and Blake Shelton
Kelly and Reba McEntire
Kelly Covers Britney Spears