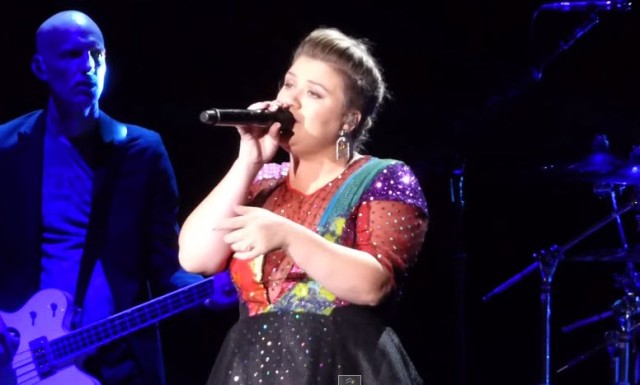 Kelly Clarkson, once again, showing them how it's done. "Them" in this particular case, is pop star, Miley Cyrus. Thursday night (July 30), at the singer's Indianapolis, Indiana Piece By Piece tour stop, the original American Idol chose "Wrecking Ball" as her fan tweeted request of the night.
And to say Kelly put her own spin on it, would be an understatement. She completely transformed the song, scaling it back, conveying emotion with her her inimitable phrasing.  Kelly's aching, tender rendition will break your heart, for real.
No nudity or construction equipment required.
Watch Kelly Clarkson perform "Wrecking Ball."