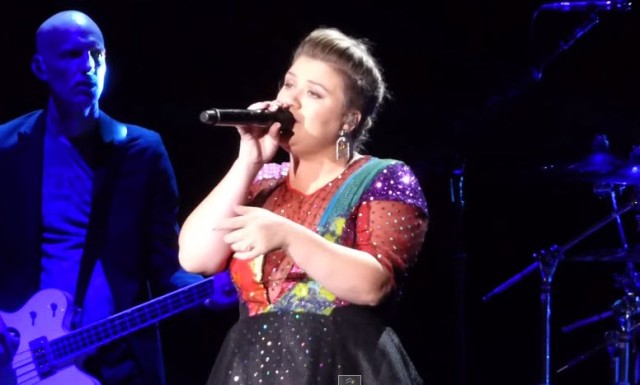 Kelly Clarkson continues her quest to slay cover songs night after night on her Piece by Piece tour. In every city, the singer chooses one song to cover, requested by a fan. In Toronto Canada Saturday night, the pick was "Blank Space" from pop star, Taylor Swift's massive hit album, 1989.
A perfect and timely choice, considering how the twitter spat between Taylor and Nicki Minaj dominated the news cycle earlier this week. Kelly performed Taylor's straight up pop song with a soulful spin, and some beautiful vocal flourishes, which I would NOT advise Taylor to try at home…
Watch Kelly Clarkson perform "Blank Space" right here.