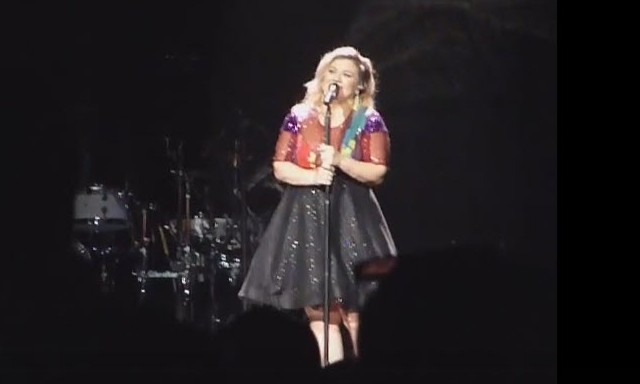 Kelly Clarkson nails another cover. This time, her fan request at the Xcel Energy Center in St. Paul, Minnesota on Tuesday night, honored the twin city's very own Prince.
Before launching into a soulful rendition of the classic "Purple Rain," Kelly told the crowd, "We all knew the song we are about to do, because everyone knows it." She added, laughing, "It's such a classic to ask you to love me and not judge me…it's such a great classic song from someone from here."
"Aw Jesus," she said as the music started up. No worries! The song gave Kelly a chance to show off her soulful chops. I think the purple one would be pleased.
Watch Kelly perform "Purple Rain" by Prince, below.