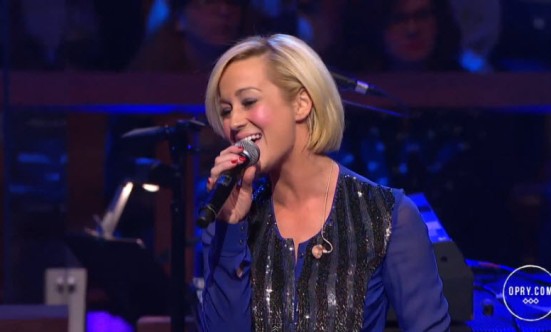 Kellie Pickler recently took the Grand Ole Opry stage in Nashville to perform a new song "Closer To Nowhere." The tune is from the singer's critically acclaimed album, The Woman I Am.
Tonight in Nashville, the American Idol alum and Dancing with the Stars winner is set to perform two songs at the Ballet Ball, providing a backdrop to original dance performances by Nashville Ballet company dancers.
"I am so honored Nashville Ballet chose me to perform as part of their Ballet Ball this year," said Kellie. "My passion is music, but last year I discovered how much I love to dance, so to have Nashville Ballet dance to two of my songs is really exciting for me. I cannot wait to see the how they choreograph their dances for the Ball."
Watch Kellie's Grand Ole Opry performance of "Closer to Nowhere" below.