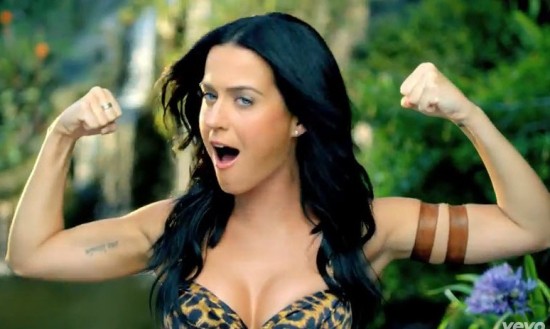 Katy Perry, is her own Tarzan–complete with animal makeovers–in her colorful new music video for her latest single "Roar."
The popstar has a lot to yell about. "Roar" just de-throaned Robin Thicke's "Blurred Lines" from the top of the Billboard Hot 100, giving Katy her 8th Number 1.
Check out the video below.