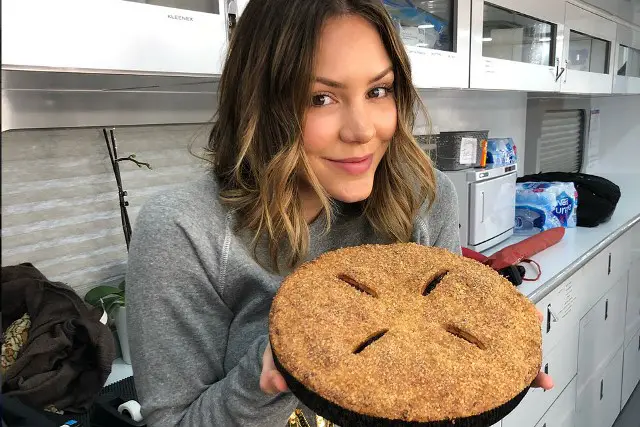 Katharine McPhee recently announced that she is cancelling her winter concert tour due to vocal issues.
The singer made the announcement via Instagram.
Hi kids! I've been so looking forward to getting on the road and seeing all your faces for my upcoming tour dates. It is with deep regret that I must postpone these live dates until next year. I've been struggling with extreme vocal fatigue these last few weeks following my Broadway run and have been on strict vocal rest for weeks in hopes that I could be ready for this tour come November. But it looks like my body is going to need a little more time. I'm so sorry. It's a frustrating situation to say the least, but not something I haven't been through before. Vocal injuries are a hard thing to explain because this is not an illness. I am able to socialize and live my life, but I have to do it in total silence I promise we will reschedule these dates and I'll be back to myself in a couple weeks. I hope you understand. Lots of love
It's not the first time Katharine has needed to cancel concert dates. Longtime American Idol fans may remember that after coming in second place behind Taylor Hicks on American Idol season 5 in 2006, Katharine missed the first three weeks of the American Idol Live! tour due to vocal cord problems. 
Even some of the phrases in her announcement sound familiar. "Vocal issues are a hard thing to explain because it's not an illness" sounds similar to how she explained being caught by paps eating ice cream while the rest of the gang were singing on stages across the country. Idol world went CRAZY!!!
Back then, it was a long and arduous competition that damaged her voice. This time, it was two back-to-back stints playing the lead in the Broadway musical Waitress. That gal must have her ENT on speed dial!
The Fall In Love tour was originally set to kick off November 3 at the Kohler Memorial Theatre in Kohler, Wisconsin, and end at the National in Richmond, Virginia on November 12. Get well soon, Kat.