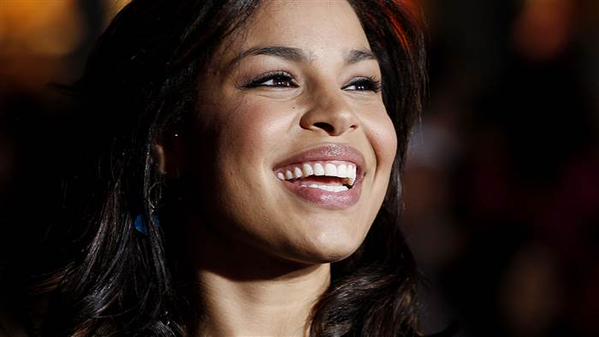 Jordin Sparks performed as part of the Today show summer concert series on Thursday. Prior to singing "They Don't Give" from her new album, Right Here Right Now, the American Idol season 6 winner sat down with Today for an interview.
"To grow up and transition from a young girl into a woman can be scary," Jordin told Today about her life since she won American Idol in 2007. "It's scary for any girl to go through. But, I've had to do it in the spotlight, and I feel like I was able to achieve what I wanted to … because I have my own type of sexy."
"Rihanna's got her type of sexy. Miley [Cyrus] has her type of sexy. Beyonce's got her type, and I have mine, and I feel like I am able to show it …," said Jordin, "It feels good to say, 'Hey guys, I'm not that 17-year-old girl anymore.'"
"[This album is] similar to what I grew up listening to, what I love to listen to now," she said about Right Here Right Now. "I was very inspired by '90s R&B. I'm a '90s kid. I grew up listening to the best: Mariah [Carey], Whitney [Houston], Babyface, Boyz II Men, Brandy — all those amazing singers … I feel like you can hear a lot of that on the album."
"I finally caught my groove and sound," she added. "It may seem different to my fans, but for me this is what I love, and to be able to actually do it and finally be asked, 'Jordin, what do you want to say, and what do you want it to sound like?' To be able to go to the studio with that kind of freedom was amazing."
"I was able to have pretty much 100 percent creative control, which is kind of rare these days," Jordin revealed about the album. "Each song, whether I wrote it or not, I had to relate to on a personal level and really, really love," she said. "Everything on there is a real reflection of something I went through or how I was feeling at a certain time."
Watch Jordin Sparks perform "They Don't Give" sit down with the Today show right here.
Jordin Sparks performs "They Don't Give"
Jordin Sparks Interview