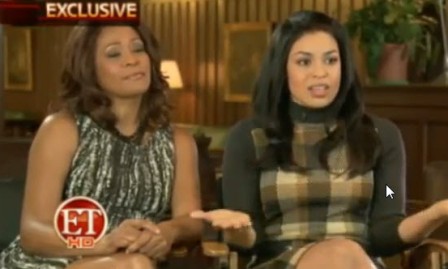 ET interviewed Whitney Houston and Jordin Sparks from the set of their new  movie Sparkle.  The remake of the 1976 film, with Jordin playing the lead role and Whitney her mother (she's also the executive producer) is being shot in Detroit MI.
The two talk about meeting for the first time,  Jordin speaks about what Whitney has taught her, how they've bonded through shared experience and more.
Watch the interview below.
http://www.youtube.com/watch?v=yIPJTsnswPo