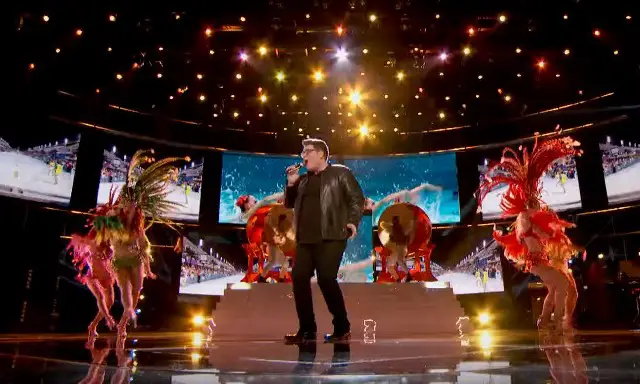 NBC is wising up! The stepped right in and made sure one of their own benefitted from Olympic promotion. On The Voice Monday night, host Carson Daly introduced a preview clip of an Olympics promotion that featured The Voice winner Jordan Smith singing OneRepublic's "I Lived" set against clips of epic summer Olympic moments.
It seems hard to believe it's been almost 4 years since the 2012 Summer Olympics in London when "Home" by American Idol 11 winner Phillips Phillips became the theme song for the US gymnastics team. The clips went viral as the song shot to the top of the charts. FOX and American Idol producers really should have sent the folks at NBC a big basket of fruit for that one!
Therefore, NBC has wasted no time tying in promotion of the current The Voice winner to one of network television's biggest sports events, the 2016 Olympics taking place in Rio de Janeiro this August. It also doesn't hurt that Jordan is signed to Lightworks media, the faith-based production company run by The Voice executive producer, Mark Burnett and his wife Roma Downey.
(FYI: Season 4 winner Danielle Bradbery was used in a similar fashion to promote the Sochi Winter Olympic games in 2012, but the song didn't go viral.)
Watch the video right here. Jordan singing as a bevy of Brazilian showgirls dance around him is a sight you don't want to miss.