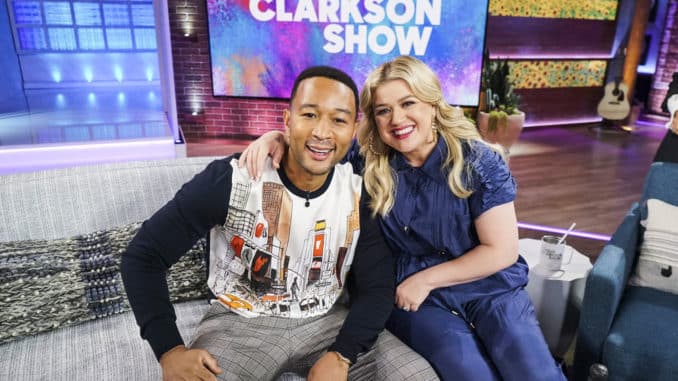 By 21st century standards, the lyrics to the classic Christmas duet "Baby it's Cold Outside" are considered pretty creepy. In the song, the guy plies his date with drinks, attempting to persuade her to stay with him, even as she resists. It's all kinda, well uh…rapey.
But now The Voice coach John Legend will drop a Deluxe version of his Christmas album A Legendary Christmas on November 7 with four new songs. One track will feature his fellow The Voice coach, talk show host, and American Idol OG winner Kelly Clarkson on a duet of the song…but with a twist! A set of brand new lyrics in tune with the current #MeToo era. Rolling Stone reports:
The expanded LP will include four new tracks, including a duet of "Baby It's Cold Outside" with Kelly Clarkson with updated lyrics by Legend and comedian Natasha Rothwell (Insecure). The "reimagined" duet aims to modernize the song's outdated and sometimes troubling lyrics, with the male suitor now graciously calling his female partner a cab: "I really can't stay (Baby it's cold outside)/I've gotta go away (I can call you a ride)/This evening has been (So glad that you dropped in)/So very nice (Time spent with you is paradise)/My mother will start to worry (I'll call a car and tell 'em to hurry)."
No doubt the anti-politically correct types will complain about the evils of "woke" culture. However, cultural norms change. If a gal wants to catch a cab home, a dude should step out of the way. The song was due for an update. Good on Legend for making the effort.
John Legend Calls Donald Trump a "F****** Racist Idiot"
The three other new tracks include "This Christmas," "My Favorite Things" and "Christmas in New Orleans."