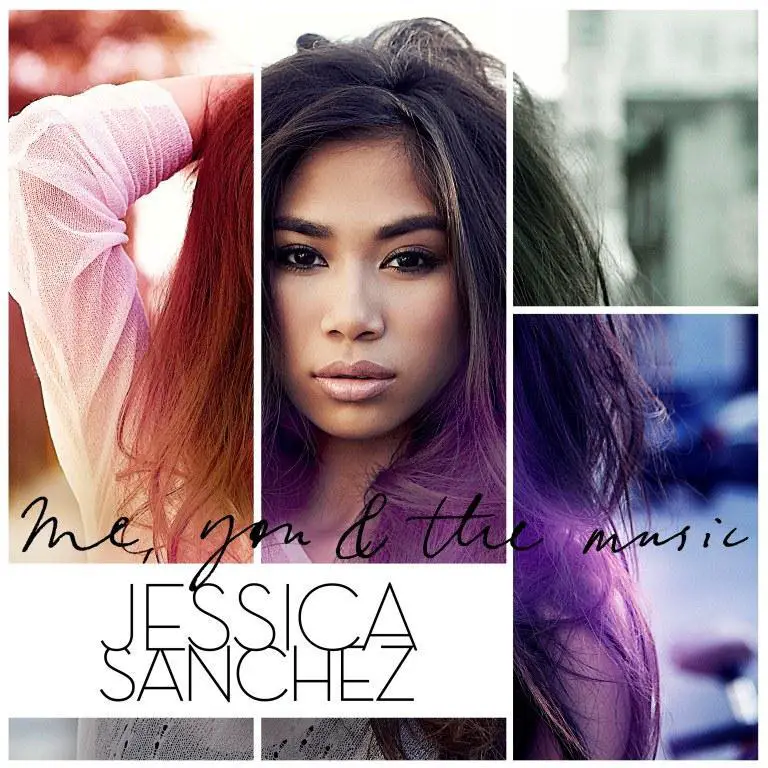 Jessica Sanchez unveils the cover for her debut album titled Me, You and The Music.  The American Idol runner-up is set to release her highly-anticipated record on May 7.
She's about to drop her first single, "Tonight," a duet with Ne-Yo, any day now!  The singer filmed the music video for the song last week.  Busy Jessica is also ready to begin her arc on the FOX musical comedy, Glee.
I like the photography–it's very modern and youthful. But the album name? Is that a nod to her fans who have been waiting and waiting for new music?