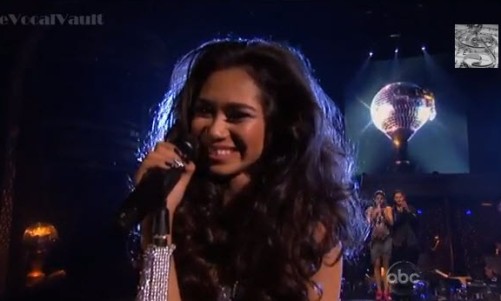 Jessica Sanchez performed a cover of Pitbull's "Feel This Moment" on the Dancing with The Stars finale tonight.
Set in front of a backdrop of highlights from the Top 3 couples' run on the show, Jessica took to the stage to perform the song that was originally a duet between Pitbull and Christina Aguilera.
Check out the performance below. And for more from the Dancing With The Stars Grand Finale, Click this Link.
http://youtu.be/E8Kk0GRYFEA