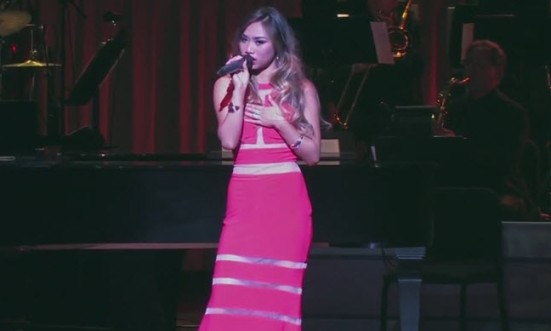 Jessica Sanchez performed a Johnny Mathis tribute for the Michael Feinstein Great American Songbook Hall of Fame Performance on June 21 at the Palladium in Carmel, Indiana.
The concert also paid tribute to 2014 inductees, including Mathis, Nat King Cole, Shirley Jones and Linda Ronstadt.
Julia Goodwin, a singer eliminated from America's Got Talent last night, also performed. She was the 2013 Great American Songbook High School Vocal Competition winner.
Watch Jessica perform below!