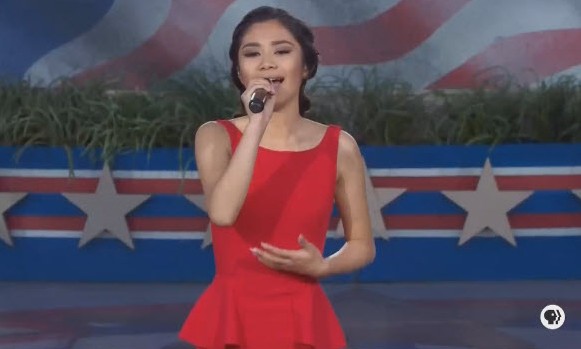 Jessica Sanchez performed "God Bless America" at the 2013 PBS Memorial Day Concert at the Capitol in Washington DC.
The American Idol 11 runner-up, dressed in red, thrilled the crowd with a powerful rendition of a beloved patriotic tune.
UPDATE: Brand new version of Jessica's performance, including the intro which mentions that her dad and grandfather are veterans. Also added "America The Beautiful" featuring all the performers.
http://youtu.be/H1z2pp_sFMM
America the Beautiful
http://youtu.be/KxxtwtO8NP0