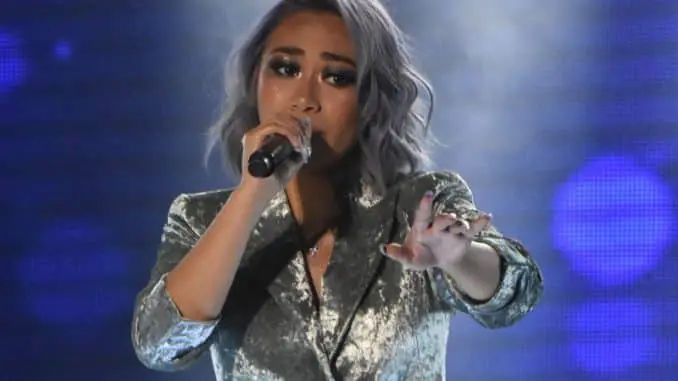 American Idol season 11 runner-up Jessica Sanchez collaborated with Shark Tank's Mark Cuban and other to call attention to an increase in hate crimes against Asian American people.
The singer worked with a producer to co-write "Us," as song she hopes can unite people against acts of violence against Asian Americans. R&B singer Ne-Yo American Idol season 4 alum Aj Rafael, YouTube celebrities Patrick Starrr, Liane V, Filipina television personality Ylona Garcia,  and Black Eyed Peas member Apl De Ap  are also involved.
"People are actually taking a moment to kind of acknowledge what is going on and using their voice as well to spread awareness," Jessica told NBC 7 in San Diego. "So it makes me really, really happy."
According to new research released by the Center for the Study of Hate & Extremism at California State University, San Bernardino, attacks against Asian Americans has surged by 169% in the first quarter of 2021 when compared to the previous year across 15 major cities.
"It's super important to remind each other that, like, we have to find a solution and the solution is to bring each other together, and to unite and to support each other no matter what color, what age, what gender," Jessica said. We all have to come together and love each other and support one another, especially when people are being pushed down."
Jessica will next executive produce and star in a movie produced in the Philippines about a nurse struggling with anxiety amid the pandemic. Filipino filmmaker Chris Soriano wrote the script and will direct. It's due to come out later this year.
Watch Jessica Sanchez in "Us" music video below.