Due to the COVID-19 pandemic, the theatrical release of the Aretha Franklin biopic, Respect, starring Jennifer Hudson was delayed. But it's finally set to premiere on screens in January 2021.
In the run-up to the long-awaited release, the American Idol season 3 alum, former The Voice coach and Oscar winner graces the cover of Entertainment Weekly.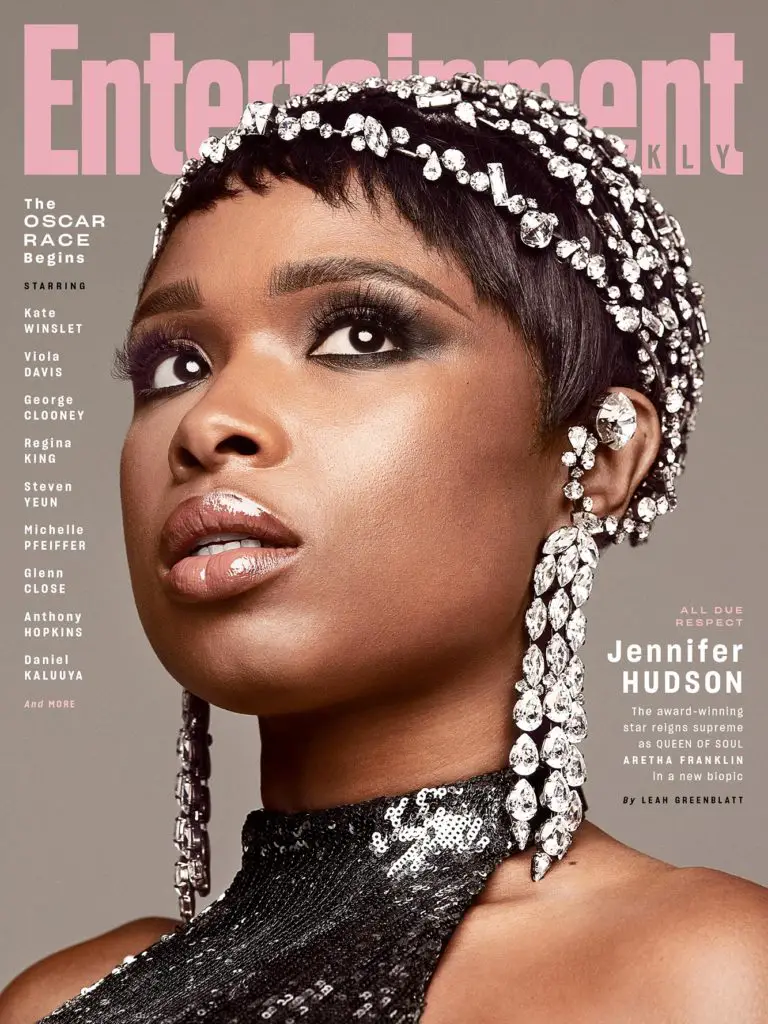 Here are a few bits from the EW interview with Jennifer:
"We met in New York, and one of the first things she said to me was 'You're gonna win another Oscar for playing me, right?' Imagine Aretha Franklin looking you in the face and saying that," Jennifer told EW. Aretha died in 2016 after she lost a long fight with pancreatic neuroendocrine cancer at age 76.
Jennifer and Aretha would have weekly conversations in preparation for the film, and even though the older singer kept certain things close, "having to experience so much so soon, and then to have to carry the weight of the world on your shoulders, that's a lot. I can understand that," said Jennifer, alluding to the tragic murder of her mother, brother and nephew in 2008. "I think she grew her shield, her wall, at a very early age, and the way she found to express herself was through her music. That was her outlet."
"Aretha was a very subtle person. It wasn't a lot of big gestures, whereas I'm far more expressive…. She had this presence but also this stillness about her, so I would tell everybody on set, 'If you don't feel uncomfortable when I'm around, then I'm not giving you Aretha at all,'" she said.
"Think about the place that women were in back then. They were probably treated like a child, no say-so of their own. So to be a woman like Aretha, to make your own way, to be the boss at a time like that is unheard of, you know? I always like to say what men can't conquer, they like to destroy," Jennifer said.
National Geo produced a series Genius: Aretha starring Cynthia Erivo whom Jennifer starred alongside in Broadway's A Color Purple: "I know that Aretha was adamant that [her life] be a film. If it's not a film, it's nothing. I'm just honored that she picked me to play her. I mean, who can say that? And again, I would have never done it without her wishes."
Jennifer Hudson Channels Aretha on BET Awards, plus Respect Trailer
The film is a portrait of Aretha as a young woman directed by award-winning theater director Liesl Tommy (Eclipsed) and also starring Forest Whitaker, Audra McDonald, and Mary J. Blige.