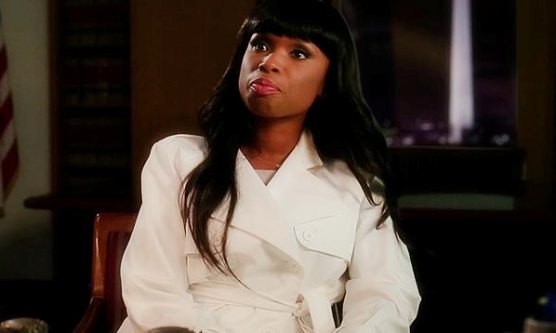 In a new video for Funny or Die, Jennifer Hudson spoofs the hit TV show, Scandal. The American Idol alum and Oscar winner dons a white trench coat in the name of squashing scandals– just like the character, Olivia, played by Kerry Washington.
The parody is part of an effort by a group of Hollywood stars working to persuade young Americans to sign up for the new government medical coverage this fall. In this case, the problems people have are easily fixed by President Obama's new health care plan.
The idea for the Funny or Die videos came out  of a meeting Jennifer, Amy Poehler and people for Oprah Winfrey and Alicia Keys had with senior White House officials in July to discuss ways to spread the word about the program to young people.
Via People Magazine
Check it out here.