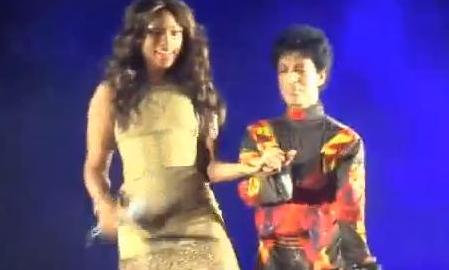 American Idol alum, and Oscar winner, Jennifer Hudson shared the stage with the legendary Prince last night in Chicago!
She was so excited, she  tweeted afterward, "Awh I got to sing with Prince tonight in my hometown, n walk up the purple hallway while prince was on stage singing purple rain!!! Dreaming"
Dreaming indeed! Check out Jennifer and Prince singing his song "Nothing Compares 2 U"   The Purple One is notorious for scrubbing You Tube clean of ANY videos taken of his performances, so enjoy this one while you can!
http://youtu.be/0Mi59oISIS0