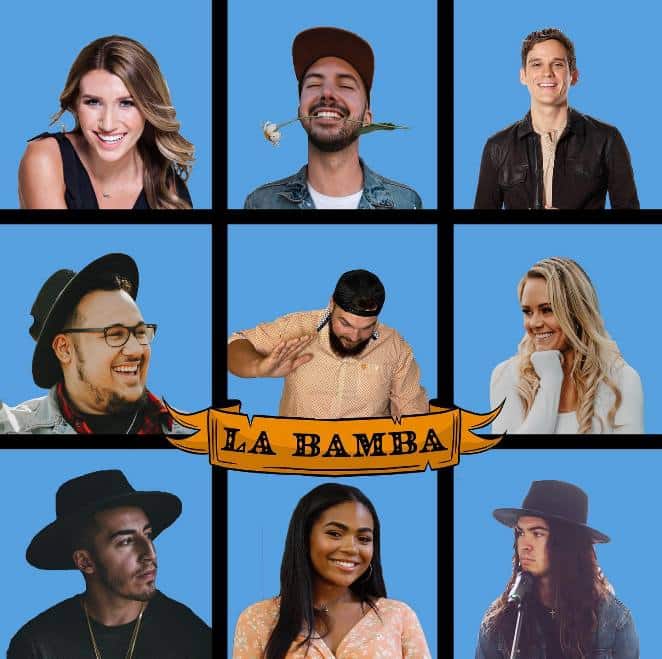 The Voice season 17 winner Jake Hoot put his spin on Ritchie Valens' "La Bamba." Produced and directed by Alejandro Medina of 3rd Lion Productions. The "La Bamba" music video features The Voice 17 runner-up Ricky Duran on lead guitar and background vocals as well as other NBC The Voice alums on gang vocals including Alex Guthrie, Max Boyle, Gracie Shriver, Zoe Upkins, Jordan McCullough, Jordan Chase and Jake's fiance, Brittney Hoyt.
Jake was raised in the Dominican Republic and speaks fluent Spanish. His cover of "La Bamba" has been a fan favorite since he started performing it at live shows several years ago. Jake told ProCountry in a recent interview:
I actually tried to sing it on The Voice, and I don't think it necessarily fit their format. When I got off of the show, I brought it up and nobody was really feeling it. When we got to talking about the EP, I told them that was a song I wanted to do. I kept coming back to it for some reason, so I felt like I had to put it on the EP. It's been incredible to see all the people that got to be a part of it and watch the story and music video come alive!
Currently, Jake is working on a new EP. " I had a hand in writing every song but "La Bamba," so that's really special to me. From the title track to the other songs on it, every single one has very deep lyrics, and they all represent a part of my story. It's really special, and I can't wait for everybody to hear it!"
It's worth noting that Jake has released all of his singles since winning the show independently.