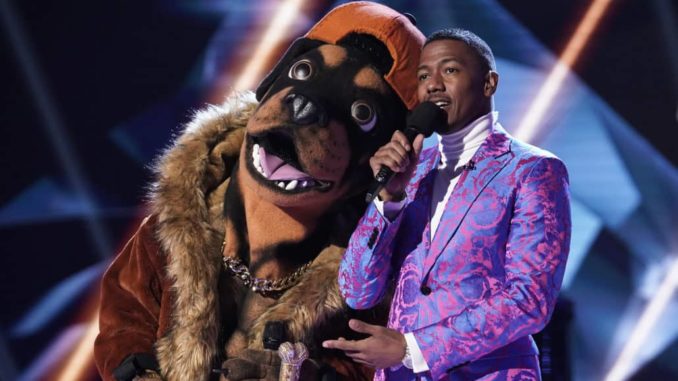 Heads up! The Masked Singer is airing a repeat tonight, Thanksgiving eve in America (Nov 27). If you haven't seen the Nov. 13 episode, Triumph Over Masks, featuring Triumph the Insult Comic Dog, you are in luck. It's airing tonight at 8 pm on FOX instead of a new episode.
But there is a twist! FOX has thrown a special Tuesday episode into the mix. Check out the schedule for the rest of the season:
Wed Nov 27 (8-9 pm ET/PT) – Triumph Over Masks (REPEAT)
Wed Dec 4 (8-9 pm ET/PT) – Clash of the Masks – Four more of the remaining celebrities take on their next round of performances.
Tue Dec 10 (8-9 pm ET/PT) – A Pain in the Mask – The remaining six masked singers deliver some of their most exciting performances yet, as they all come together for the first time on a special Tuesday night.
Wed Dec 11 (8-9 pm ET/PT) – Two Masks Take It Off: Holiday Semi-Finals – Merry Maskmus! In a special holiday-themed semifinals episode, the remaining five masked celebrities compete for a spot in the finals. Two will be unmasked, leaving three finalists to compete in the season finale.
Wed Dec 18 (8-10 pm ET/PT) – Road to the Finals / Season Finale: And The Winner Takes It All and Takes It Off (DOUBLE EPISODE) – Relive all the fan-favorite moments and best performances from the second season. Then, the three finalists compete for the golden mask trophy, and one by one their identities will be revealed, including the winner.
FOX is also airing repeats on Friday Nov 28, Saturday Dec 14, and Wednesday Dec. 25, all starting at 8 PM/ET. The Masked Singer season 3 is right around the corner! The madness begins again on Sunday Feb. 2 AFTER the Super Bowl on FOX.