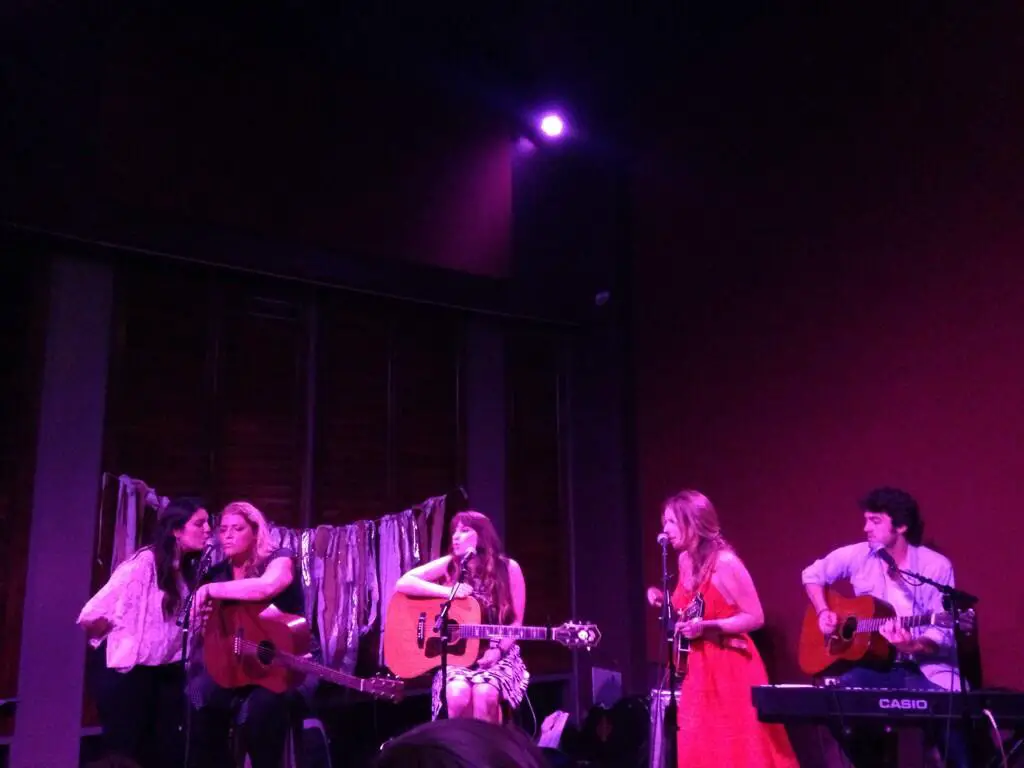 Welcome (back) to Idols/Voice Gone Country, our look at what Idols/Voice alums who have or seek a place in the country market are up to lately. These are little snapshots, geared more towards giving an idea of what they're up to musically than anything else. If there's an item you believe belongs here, post it in comments, and if it fits, I'll add it!
Janelle Arthur is prepping new music and writing with top-flight Nashville songwriters. Among the new songs she has cowritten is a tune called "Pine Hill," which Janelle wrote with Marty Dodson (Carrie's "Songs Like This") and Jennifer Hanson (Bucky's "A Different World").
Casey James has been recording new music as he gets ready to release the debut single from his sophomore album. Check out the set list of recorded and mastered songs he recently previewed for his fans during CMA Fest (set list photo credit: @CynMN):

Among those songs, "Fuel" is written by Nashville hitmakers Kelley Lovelace, Wendell Mobley, & Neil Thrasher, "Living Or Dying" is a song CaseyJ cowrote with Chris Lindsey and Aimee Mayo when he was prepping his debut album, and "Woman's Touch" is a cowrite by Jayce Hein/Stephen Pasch/Thomas Tillman Jr./Kim Tribble.
Carrie Underwood is working on a new album. While things are mostly hush hush, a few tidbits are starting to come out. I've found what appears to be a new cowrite for the upcoming album (but I haven't been able to confirm 100% it's not an older cowrite):
"Future Daughter" (Ashley Gorley/Claude Kelly/ Carrie Underwood)
The Jackie Boyz, a singer/songwriter duo managed by former 19R president Iain Pirie did an interview last month confirming they were among those connecting with Carrie's collaborators to write for her upcoming album. Asked about the project, they indicate Carrie is going for a "progressive" sound that continues to push the boundaries of country music but still "staying true to her genre." Thanks @Typo21 for tracking down the interview. The Carrie comments start at 22:18
"See You Again" and "What Can I Say" cowriter David Hodges confirmed he's been in Nashville writing with Carrie for her upcoming album in this interview with Judy Stakee:
At her recent fan club party at CMA Fest, Carrie told fans that she has been writing a lot for the new album that she's got "some really good stuff." The only tidbit she gave on content was that she has written a song for her father. She indicated that she's at the point of weeding out songs to figure out what will make the album. Thanks 14887fan, Typo, and CMT for the recaps.
Incidentally, Carrie also performed a free 17-song full band concert for her fan club party. Check out the set list:
Interesting to note that the most-requested song was a traditional-leaning album track ballad from Blown Away – here's Carrie's performance of "Wine After Whiskey" (which she cowrote with Dave Berg and Tom Shapiro)
Video via Bailey Dombroski
The Swon Brothers are prepping a full-length album, and debuting new material while continuing to promote their t25 and rising debut single "Later On" (written by Ryan Hurd/Joey Hyde/Justin Wilson) to radio. "Later On" does appear to be bound for the t20, which may be the occasion for them to announce a release date for their debut album. Check out a tune called "95" (written by Ryan Hurd, Frank Rogers, & Brad Tursi) that they recently performed at a radio date:
In addition to the tunes already mentioned in this post, the Swon Brothers have cut another tune by 1 of "Later On"'s cowriters for their upcoming album: "Chasing You Around" (Aaron Eshuis/Ryan Hurd).
Danielle Bradbery was recently in Nashville for 2 weeks writing. She had teased that she would be writing with labelmate Thomas Rhett and his father, Nashville hitmaker Rhett Akins, as well as "Heart Of Dixie" cowriter Brett James.
She also had a cowriting session with rising Nashville songwriter Maren Morris:
Writing with the lovely @DBradbery today!

— MAREN MORRIS (@MarenMorris) May 23, 2014

Also check out this video featuring Danielle's cover of Katy Perry's "Roar," as well as her performances of her album track "Wild Boy" (cowritten by Chris Lindsey/Aimee Mayo/Caitlyn Smith/Troy Verges) and her debut single "Heart Of Dixie" (cowritten by Brett James/Caitlyn Smith/Troy Verges):
Video via Steve B
Scotty McCreery is prepping the video for his current single, "Feelin' It" (cowritten by Frank Rogers and Matthew West). Check out some behind the scenes photos from the "Feelin' It" video shoot courtesy Scotty himself: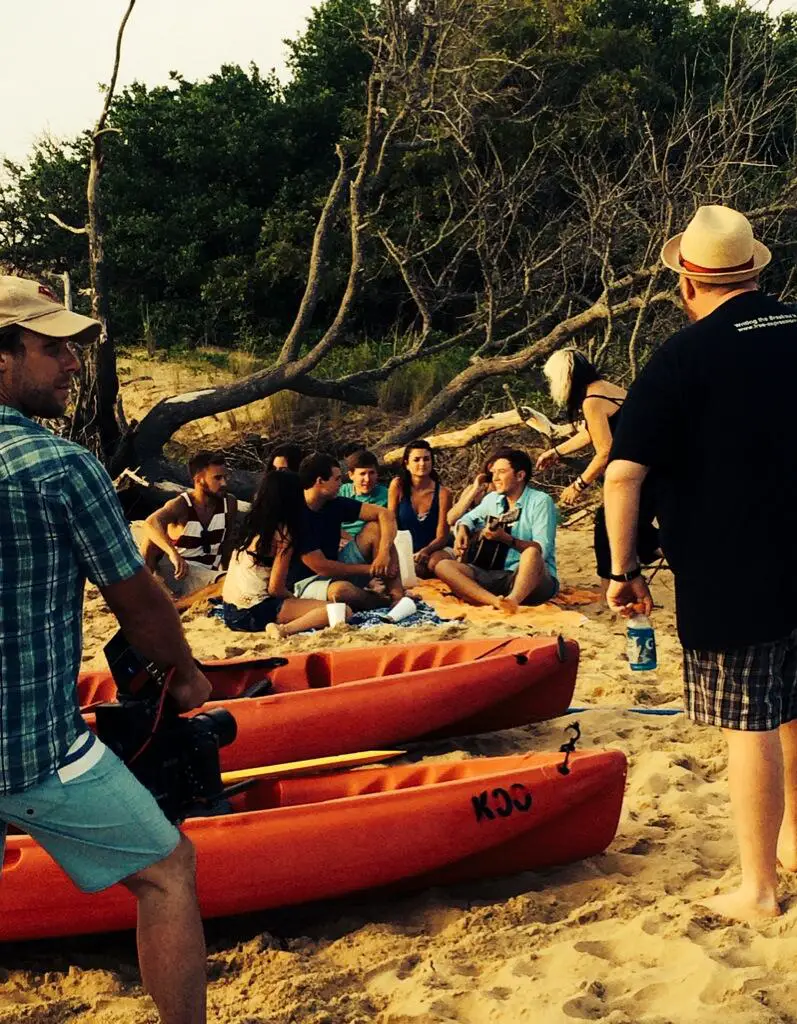 Cassadee Pope recently performed on Fox & Friends All American Summer Concert Series to promote her current t35 single, "I Wish I Could Break Your Heart" – check out that performance here:
http://www.youtube.com/watch?v=SaTeFq6Qs_o
Bucky Covington just released a new single called "Buzzin'" (written by Brad Hull and coproduced by Bucky with Dale Oliver). During CMA Fest, he did an interview with WSM in which he discussed the variety in country music right now, from hiphop to rock to traditional, and says that's what he's modeling his upcoming album around.WSMV Channel 4
Voice Season 2 Team Blake member Raelynn, who has been a developing act for Big Machine for a couple years now, has finally released her debut single and is promoting it with a radio tour. "God Made Girls," which Raelynn wrote with Nicolle Galyon, Lori McKenna, and Liz Rose, goes for adds 6/30. Check out the studio version of the song by copying and pasting the following into the "Open Network Stream" or "Open URL" window of your media player: mms://206.53.211.116/verifiedwma/2019539.wma
Check out additional new songs Raelynn has been performing on her radio tour:
"Young" (Nicolle Galyon / Leeland Mooring / Raelynn)
"Love Triangle" (Nicolle Galyon / Jimmy Robbins / Raelynn) [If you listen to 1 song of hers, it should be this one.]
"Careless" (Kara DioGuardi / Jon Nite / Jimmy Robbins / Raelynn)
"Kissin' Frogs" (Shane McAnally / Jimmy Robbins / Raelynn)
Josh Gracin is also working on new music, and has been writing with Thomas Tillman & Kim Tribble according to this tweet, as well as Jayce Hein according to this tweet. He has been tweeting lyrics from his sessions from time to time, including a few somewhat steamy ones here, here, here, here, here, and here, some loving and grateful ones like this and this, and some that are built on his time in the US Marines (see here).
Kree Harrison recently dropped by the Academy Of Country Music, and discussed her musical influences, her time in Nashville, and her upcoming album in an interview there:
Also check out Kree's full Opry set from CMA Fest week, during which she performed her cowrite with Maren Morris and Brett Tyler, "Your Whiskey":
Video via Katie Holcombe
In the photo at the top of the post, Kree is singing with songwriters Kate York, Caitlyn Smith, and Lucie Silvas at last night's Girls Of Summer singer/songwriter night at the Tippler in Nashville.
On the heels of Lauren Alaina's newly announced co-publishing deal with Warner/Chappell come new titles of songs she has cowritten as she preps a new single release:
"Told Ya So" (Lauren Alaina / Felicia Barton / Jesse Frasure)
"Road Less Traveled" (Lauren Alaina / Jesse Frasure / Meghan Trainor)
"Today I Will" (Lauren Alaina / Tony Lane / David Lee Murphy)
"Unnatural" (Lauren Alaina / Johann Fransson / Tim Mikael Larsson / Tobias Lundgren)
See this post for as full a list of Lauren cowrites for her sophomore album as I've got.
Kellie Pickler may not be on US country radio right now but she is on Australian country radio via a new duet with a popular Australian country singer. Check out the recently released video for "Bad Boys Get Me Good" (written by Jamie Floyd/Jasmine Rae/ Shannon Wright), performed by Jasmine Rae and Kellie.
"Bad Boys Get Me Good" is the 3rd single off Rae's If I Want To album, whose 1st 2 singles went to #1 on Australian country radio
Kellie also tells CBS News that she is always writing songs with her songwriter husband Kyle Jacobs, and she tells Taste Of Country that she is starting to go through songs for her upcoming fifth album. From her comment to Taste Of Country about having found a couple of songs she loves but not knowing whether they'll still be in the mix a year from now because she may find something even better, it looks like Kellie's not looking to release the new album until 2015.