Jermaine Jones Still Welcome at Hometown Church – But Reverend George Holland at Green Grove Baptist Church in NJ isn't so quick to rush to judgment — telling TMZ, he has known Jermaine since he was a boy … explaining, "He's well-loved and accepted here. We serve a forgiving God. Everyone has made mistakes in their lives. Hopefully when you make those mistakes you've learned from them and become a better person." Rev. Holland adds, "I don't know exactly what the charges are so I can't comment on that, but as far as welcoming him back … there's nothing out there he could've done to make us not welcome him back." – Read more at TMZ
Who is Ready for Summer Tour?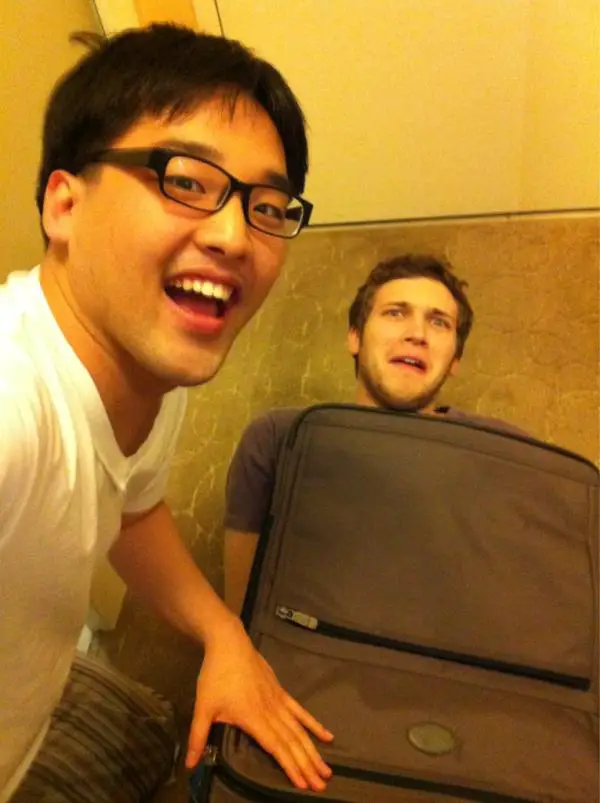 Heejun Han tweets, "Whos ready for summer tour?!!!! Im already packing for it!!!!!"
Lee Brice & Casey James Visit Top 20; Miranda Lambert Debuts at No. 1 –
GAC's Top 20 Country Countdown welcomed both Lee Brice and Casey James this week to talk about their new music! Casey chatted with host Nan Kelley about his self-titled debut album, out March 20, while Lee gave Suzanne Alexander details about his new album, Hard 2 Love, out April 24. Nan also counted down this week's Top 20 videos. Miss Friday night's premiere? Check the schedulefor re-airs throughout the weekend! Read more at GACTV
Ace Young & Diana DeGarmo: How Did Nudity Bring Them Together?
Former "American Idols" alums Ace Young and Diana DeGarmo chat with AccessHollywood.com's Laura Saltman on the set of Diana's show, "The Young and the Restless," about how they got together. How did nudity play a role? Plus, did they ever meet while doing "American Idol"? Their song will premiere on "The Young and the Restless" Friday, March 23, 2012 on CBS. – Access Hollywood
'American Idol' – Steven Tyler & Randy Jackson Weigh In On Jennifer Lopez Calling Joshua The 'Best Ever'
Steven Tyler and Randy Jackson chat with AccessHollywood.com's Laura Saltman about Jennifer Lopez calling Joshua's recent performance the "best ever." Why do they think her words were taken out of context? Plus, when can fans expect to hear the next Aerosmith album? And, has Steven spoken to his bandmates since his candid "60 Minutes" interview? – Access Hollywood
Jennifer Lopez Weighs In On Jermaine Jones' Disqualification
Jennifer doesn't seem to agree with Nigel and Ken's decision to confront Jermaine on camera.
Jennifer Lopez defends her comments about why she said Joshua's performance this week was the best ever. Also, she talks about Shannon McGrane's elimination. Plus, Jennifer weighs in on how "American Idol" handled Jermaine Jones' disqualification. – Access Hollywood
Karina Smirnoff Ignoring the Pressure for Repeat 'Dancing With the Stars' Win (Video) – If Karina Smirnoff is feeling the pressure to bring home a second Mirrorball Trophy during this season of Dancing With the Stars with new partner Gavin DeGraw, she didn't let it show at the recent cast announcement. "There's no place to go but down when you're on top," she admitted. "I don't want to worry about the competition or the pressure I just want us to have fun… I want to see Gavin do the moves because I think he has them. We're definitely going to enjoy it." – The Hollywood Reporter