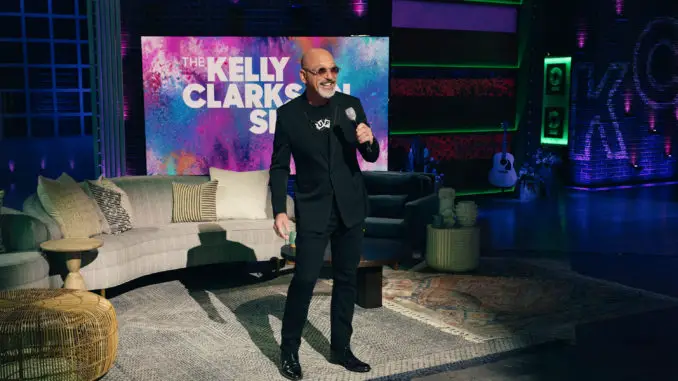 When America's Got Talent judge Howie Mandel stepped in as guest host on The Kelly Clarkson Show on Monday (Jan 9) he got the hour off to an audacious start.
"Don't adjust your sets," joked Howie. "Kelly did not decide to part her hair everywhere. It's me. It's Howie Mandel!" He added, "I'm kind of nervous, but you're in for a real good time."
Who's ready for Howie-Oke? Howie butchers Since U Been Gone
"I love this show," Howie said, "Even when I'm here I never miss it. And I don't want to change a thing. If it ain't broke don't fix it." And the thing he decides NOT to change? The "Kellyoke" introduction in which the singer covers a different song every day.
"Who's ready for some Howie-Oke," he says before launching into a deliberately terrible version of Kelly Clarkson's hit song "Since U Been Gone." His version is truly, truly heinous. Screeching, he doesn't hit a single note in tune AND doesn't know the words! It's like a classic bad American Idol audition. ("That's a no from me," fellow AGT judge Simon Cowell would say.)
Furthering the joke, Howie takes no responsibility for his no good very bad singing. He stops the band to say: "You are an amazing band. I always listen to you. You just didn't have enough time to get into my key." Sure.
Terry Crews talks mentoring contestants
Later in the show, Terry Crews stops by to chat about hosting America's Got Talent. Terry insists that he's a fan first. "I'm always gleaning knowledge from every act that comes on that show." He continues. "I'm literally watching the courage that it takes for a little 10 year old to go sing in front of millions of people." He adds, "I couldn't have done that when I was 10!" He's so awed by the talent on the show, Terry feels that he has to support it. "I want to give them everything they need."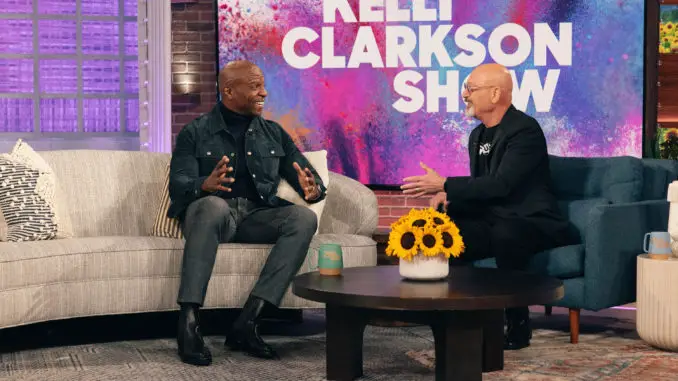 AGT's mid-season offshoot, America's Got Talent: All Stars is underway right now. The second week of auditions and results aired Monday night on NBC. Terry's Golden Buzzer from the latest season, saxophonist Avery Dixon, is one the 60 acts competing. Howie believes Avery blossomed on the show because of Terry's mentoring.
Terry recalls Avery showing up a shy young man. "The first time he came out there he was in tears because he was being bullied at school," Terry explains. "But then to turn around and become one of the premiere saxophonists in the country right now. He could be the best ever by the time he's done."
Terry is also out promoting a children's book he wrote titled Terry's Crew. It's based on his childhood experiences in Flint, Michigan. He shared how a teacher helped him get scholarships to art schools.