X Factor UK Bootcamp continues! 8BST/3EDT.
"American Idol" winner Candice Glover visits Beaufort –
"American Idol" winner Candice Glover speaks during the 22nd annual Beaufort County Youth Conference: For Teens By Teens at the Technical College of the Lowcountry in Beaufort on September 27, 2014.
Jordin Sparks Attends Left Behind Premiere with Lance Bass
In the wake of her breakup with Jason DeRulo, Jordin Sparks stepped out recently to the Left Behind premiere with Lance Bass as her date. Jordin co-stars in the film with Nicolas Cage, Chad Michael Murray, Nicky Whelan, and more. Jordin instagramed the photo with the caption, "My date, @lancebass! Prom theme: Left Behind 2014."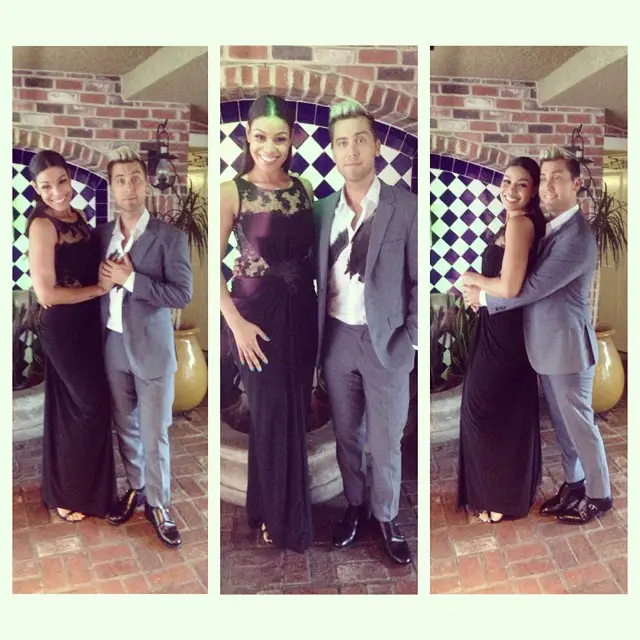 River Rose is a little Rock Star!
Watch out Lady Gaga!! River Rose is on the scene!! pic.twitter.com/1lRaHC1GWI

— Kelly Clarkson (@kelly_clarkson) September 28, 2014
Jennifer Lopez — Nailed by Drunk Driver – JLo and Leah Remini are MADD … because they got rear ended by a drunk driver .. TMZ has learned. Law enforcement sources tell us .. Leah, who was driving JLo's car with the singer and 2 kids, were riding along Pacific Coast Highway in Malibu when they stopped at a light. We're told a driver in a small pickup hit them from behind and then took off. JLo posted this Saturday … "Sitting at a light. Riding high right before some drunk fool rear ended us in my new whip!!! Thank god everyone ok." – Read more at TMZ
Randy Jackson — Take Half My Fortune … And Make it Your Own – Randy Jackson has 2 things that would be problematic for a lot of guys … a $40 MILLION fortune, and no prenup. TMZ broke the story … Randy's wife filed for divorce Friday, after 18 years of marriage. Sources connected with the couple tell us … they had no prenup, which means all of Randy's earnings during the marriage are split 50/50. Short story … all of Randy's "American Idol" money is on the table. We're told toward the end of Randy's 12-year run as a judge he averaged around $5 mil a year. We're also told his estimated worth is approximately $40 million. Although some of that is money he brought into the relationship — meaning it's his separate property — we're told it's been so commingled over the years it's impossible to unscramble … so Erika will get half … subject to any wheeling and dealing between the lawyers. And finally … they're still living together and getting along just fine. There are no allegations of infidelity. As one source put it, "It's not gonna be all Amber Rose and Wiz Khalifa." – Read more at TMZ