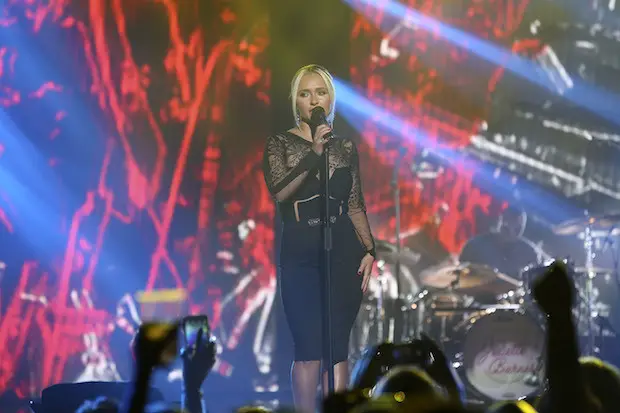 Nashville star, Hayden Panettiere has entered a treatment center for for postpartum depression, according to People.com. It's unclear how it will affect the show's production schedule.
According to a show insider, reports TV Line, Panettiere was about to begin filming Season 4's ninth episode (set to air on Nov. 18). "It remains unclear if the show will temporarily write out her character, Juliette, or postpone filming of her scenes until she returns."  The show is "adapting" says the source. "It's a fluid situation, but production continues."
Panettiere's rep told People that the actress "is voluntarily seeking professional help at a treatment center as she is currently battling postpartum depression,"  and that she "asks that the media respect her privacy during this time."
"I can very much relate," she said last month during an appearance on Live! with Kelly and Michael, discussing her character Juliette Barnes' own struggle with postpartum depression.
"It's something a lot of women experience. When [you're told] about postpartum depression you think it's 'I feel negative feelings towards my child, I want to injure or hurt my child' — I've never, ever had those feelings. Some women do. But you don't realize how broad of a spectrum you can really experience that on. It's something that needs to be talked about. Women need to know that they're not alone, and that it does heal."
Panettiere gave birth to daughter Kaya last December.  Nashville airs on ABC Wednesdays at 10/9c PM.