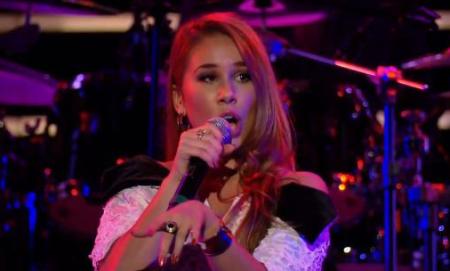 Watch Haley Reinhart perform a sexy, sultry rendition of "Oh My"  on Real Music Live. The new show airs on NBC after Saturday Night Live.
The tune is from the season 10 American Idol alum's debut album, Listen Up!
In the TV market (Boston) where I live, the NBC affiliate is airing infomercials in the time slot instead. But luckily, for those of you in the same boat,  the producers of the show are uploading the entire episode to You Tube.
Watch Haley's performance right here.  In a short interview after her performance, Haley reveals why she believes live music is so important and more.
Watch: