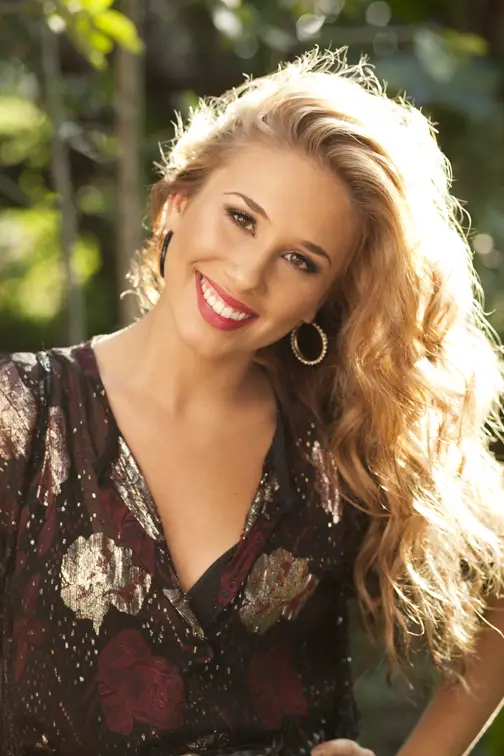 New Haley Reinhart promo photo, tweeted by 19–What do you think?  Newly signed to Interscope Records, Haley plans to begin work on her debut album when the Idols Live tour wraps up in early September.
In Nashville, before the Idols Live show there,   Haley told Idol Chatter that she's looking forward to making a record that is organic, soulful and bluesy. "I've got to step forth and really show them what I'm made of, " says Haley, "I'm really excited about it."
Haley has been working with Casey Abrams to finish some of her older songs, and would love to record a duet with the bearded bass player for her debut.