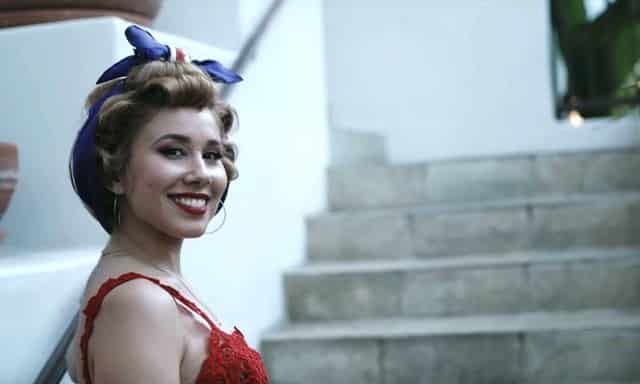 American Idol season 10 singer Haley Reinhart has released her newest single, "Honey There's the Door." The tune, written by Haley and Tony Esterly, is from the singer's upcoming album due out March 27.  Haley shared the inspiration for the song in a recent social media post.
My new single, "Honey, There's The Door" is officially out NOW & it's release couldn't be any more timely. Self worth, appreciation, and respect for one another are MAJOR in any relationship… Ladies, if you're not treated like the queens you are, find that someone who gets you, keep on calling out what you deserve, & loving what makes you YOU!
Haley is set to hit the road beginning April 2 at the City Winery in New York City. Check out the full tour schedule HERE. Watch the clip below, which features Haley in red lipstick and pincurls. It perfectly expresses the song's sultry retro vibe.