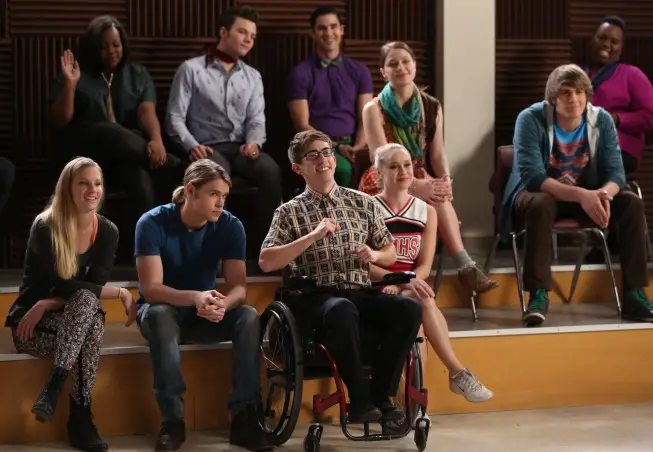 A tiny Glee Season 6 spoilers casting tidbit:
Remember the announcement about the casting of 5 new McKinley High sophomores who will be populating a Rachel Berry-led New Directions in the sixth and final season of Glee?
Actors are auditioning for those Glee season 6 roles this week.
Actors going out for the parts of Roderick, Spencer, Jane, Mason and Madison will be reading for the roles–but NOT from fresh Season 6 dialog!
I'm hearing that Glee hopefuls have been handed a section of script from a past episode.   For instance–imagine Spencer the cocky, gay football player reading as Puck.  Or, the actors auditioning for Roderick–the schlubby singing sensation–reading as Artie.
As Glee filming for Season 6 is set to begin the first week of September, I would expect the casting to be done quickly.
I'll update you all with any additional intel.