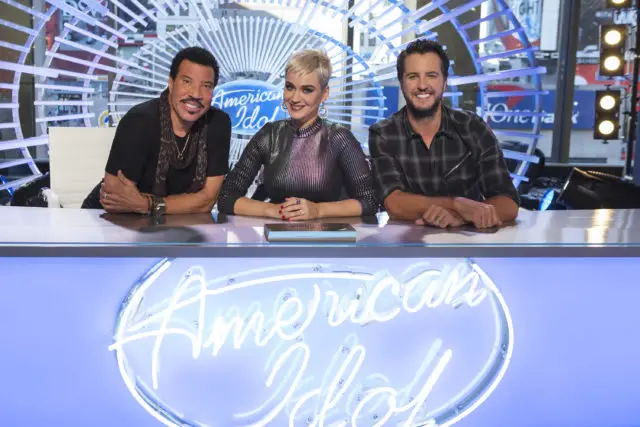 It's FOX day at the winter Television Critics Association tour in Los Angeles today (Jan 4), and during the executive session, the network had a few kind words for their former show, American Idol.
"We're really fine with the show continuing," Fox co-chairman and co-CEO Gary Newman told reporters a "I wish them a little bit of luck — not too much. We'll see what they can do."
"We did bring the show to an end," Newman added. "The economics simply weren't working anymore. We couldn't get to a place with the producers where we could make changes to the format to make it more economical and heighten the intensity of the series."
The remarks were similar to comments the network has made in the past, regarding ABC bringing back American Idol only two years after FOX cancelled the show after 15 seasons.  When Idol producers were in talks with NBC to bring the show back, they reached out to FOX as well.  But co-CEO Dana Walden said back in May that the network turned down the offer, calling bringing back the show so soon, "fraudulent."
"All of our research and all of our fan forums supported that notion," Walden said at the time, adding that it was "too early. We did not see the fan excitement and enthusiasm for the show to come back that [production company] Fremantle did. We just had a different set of facts."
"It felt to us, sitting in those initial meetings with Fremantle, like it would be extremely fraudulent to bring the show back quickly," she added. "Our fans would not appreciate being told one thing and then have the show brought back right away. We and Fremantle just had very different points of view."
Instead, FOX has opted to produce a brand new six-week singing competition series, The Four: Battle for Stardom, with Sean "Diddy" Combs, Meghan Trainor, Fergie, Charlie Walk and DJ Khaled as panelists, which premieres tonight (Jan 4).
Fox alternative-programming chief Rob Wade enthusiastically promoted the show during the session. "We put together this phenomenal panel," Wade said. "I think we have a very clear, concise show. We have a very clear marketing message." The Four, he added, "has a freshness that I haven't seen before."
Fortunately, there won't be a  head-to-head battle between The Four and American Idol. "The Four will be off the air before American Idol premieres," Walden said Thursday.