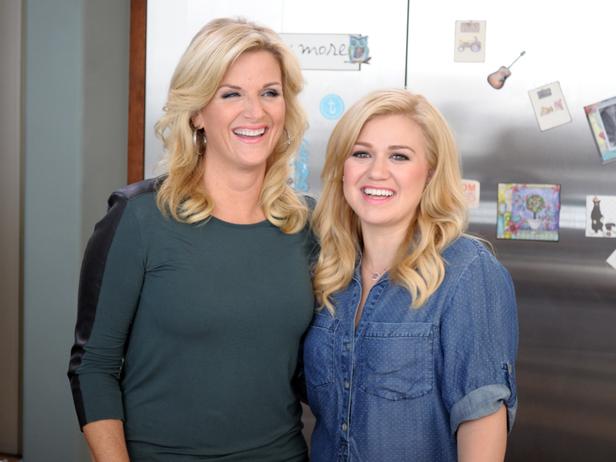 Two of music's finest voices have joined together for Trisha Yearwood's 1st single in over 6 1/2 years, "PrizeFighter"! Written by Jessi Alexander, Sarah Buxton, and Ross Copperman and produced by longtime Yearwood producer Garth Fundis, the midtempo inspirational pop tune features lovely harmony vocals from Kelly Clarkson. No slouch herself (to say the least about one of the finest voices country music's ever seen!), Trisha Yearwood turns in a beautifully measured and tasteful vocal.
"PrizeFighter" goes for adds at country radio on September 15th. Check out audio of the tune here:
Courtesy kcfc-germany
As previously noted, Trisha Yearwood is well aware of the challenges for women at country radio, and featuring Kelly not only allows her to collaborate (again) with a friend, it also guarantees her new single some extra attention in and outside of the country music world. In addition to promoting the 5th season of her Emmy-winning Food Network show, Trisha's Southern Kitchen and launching cookware and cutlery lines, Trisha Yearwood is about to embark on what will be a three year world tour with megastar husband Garth Brooks – they are set to play 11 shows in Chicago from September 4th through September 14th.
What do you think of "PrizeFighter" and its chances at country radio?