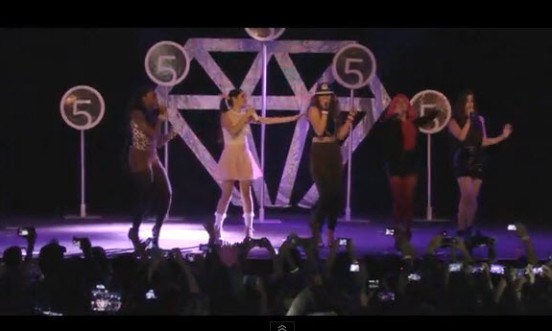 Fifth Harmony give their fans a "special little Halloween treat from us to you!" with a cover of The Spice Girls' "Wanna Be."
The X Factor 2 alums 6 song EP, Better Together, sold 28K copies its first week out. Download the EP from iTunes HERE.
What do you think? Do the girls effectively channel the favorite 90's girl group?
Watch the video below.
The Girls sing "Monster Mash" for the HUB Network