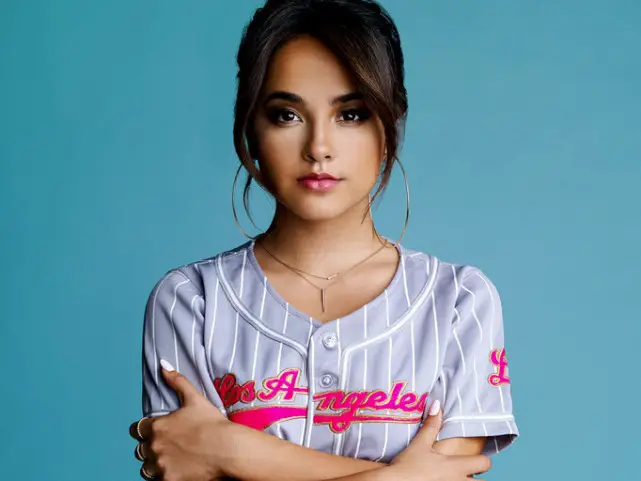 There's more casting news coming out of the Empire camp. The list of musical guest stars just grew longer with Becky G. added to the list. Series regular Bryshere Y. Gray (Hakeem) announced the news in a video posted on the official Empire Facebook page.
Pop star and rapper, Becky G., started off releasing music to YouTube. In 2012 she was featured on X Factor UK alum, Cher Lloyd's single, "Oath." Her most recent singles "Shower," "Can't Stop Dancin'" and "Lovin' So Hard" are from an upcoming yet-to-be-released album for Dr. Luke's RCA imprint, Kemosabe.
Actress Yani Marin, previously cast in guest roles on Smash and NCIS: Los Angeles, is set to play a pop singer named Carmen, over several episodes.
Other guest stars joining Empire season 2 include Marisa Tomei, as Mimi Whiteman, a billionaire venture capitalist who has a taste for fine ladies, and pop singer and former X Factor judge, Kelly Rowland, who will pop in as Lucious' mom in flashbacks.  The Wire's Andre Royo has been cast in the recurring role of Thirsty Rawlings, the unethical and shady lawyer who works with the imprisoned Lucious. Rapper, Ludacris, has been tapped to play what appears to be a law enforcement officer. Chris Rock, Alicia Keys and Lenny Kravitz are also set to guest star.