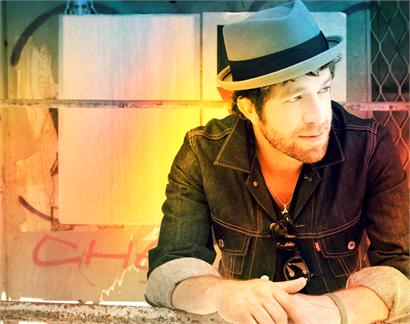 American Idol Season 5 alum, Elliott Yamin, will finally release a brand new album. "Let's Get to What's Real" is due out on March 27.  The first single is "3 Words" and will be sent to radio soon.
Watch the music video and read the press release below.
Read the press release below.
Elliot Yamin, "American Idol" Season 5 Contestant, to Release New Album, Let's Get To What's Real, on March 27, 2012 on eOne Music/Purpose Music Group
(New York, NY) – Entertainment One and Purpose Music Group announce the release of Let's Get To What's Real, the new studio album by pop-soul singer/songwriter Elliott Yamin, on March 27, 2012. Yamin burst on the nation's music scene in 2006 as one of American Idol's top 3 contestants on Season 5. His soulful performances and distinct character captured the attention of the judges and the hearts of people across America.
The first single off of "Let's Get To What's Real," is the memorable pop/soul ballad "3 Words," which will be serviced to radio shortly. This single was written by David Hodges, whose pen has powered hits for Evanescence, Carrie Underwood, Kelly Clarkson, David Archuleta and Daughtry, among others. To listen to "3 Words," click here, and to watch the video for the single, click here.
Yamin states, "I have grown so much in every way since my last record; this new album is all of me: my heart, mind, and soul. I feel like for the first time, I've been able to make a record that personifies who I am as an artist and where I'm going creatively. It is something I am immensely proud of and I can't wait for my fans to hear it."
Russell Johnson, co-CEO of Purpose Music Group says, "George Littlejohn and I are honored to be working with Elliott. We've both been fans since we first heard him sing "A Song For You" during his American Idol audition. We feel that Elliott is one of the most gifted pure vocalist of his generation."
Elliott has also recently finished a successful tour of the U.S. in October, and was honored to be a participant in a benefit show in Sendai for the continuing relief efforts for victims of the earthquake and tsunami in Japan.
In 2007, his highly successful, self-titled independently released album "Elliott Yamin" debuted at number 1 on the Billboard Top 200 Chart. It spawned the massive hit record "Wait For You" and was certified Gold later that year. Yamin has sold over 700,000 albums in the U.S.
3 Words Music Video