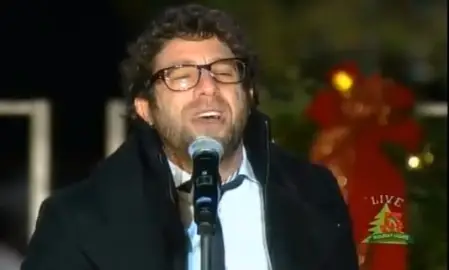 American Idol Season 5 alum, Elliott Yamin and James Massone from The Voice 2 were part of the festivities in Boston, Massachusetts on Thursday (Nov 29) as the switch was flipped, turning the lights on the official city Christmas tree!
The festivities were broadcast on local TV, and since I live in the market, I was able to record it. James is a local boy, but Elliott traveled across the country to help us celebrate.
Elliott opened the show with a festive "Jingle Bell Rock" and a little later in the show, he sang his hit song, "Wait for You." A little blast from the past!
James sang Joni Mitchell's contemplative "River" and finished with the classic "The Christmas Song."
Here's a little fun fact–for over 40 years, the province of Nova Scotia in Canada sends one of its evergreen trees to Boston as thanks for the emergency assistance provided in the wake of the Halifax Explosion in 1917. The explosion killed 1,900 people and wounded 9,000.
Enjoy!
Elliott Yamin – Jingle Bell Rock
Elliott Yamin – Wait For You
James Massone – River/The Christmas Song