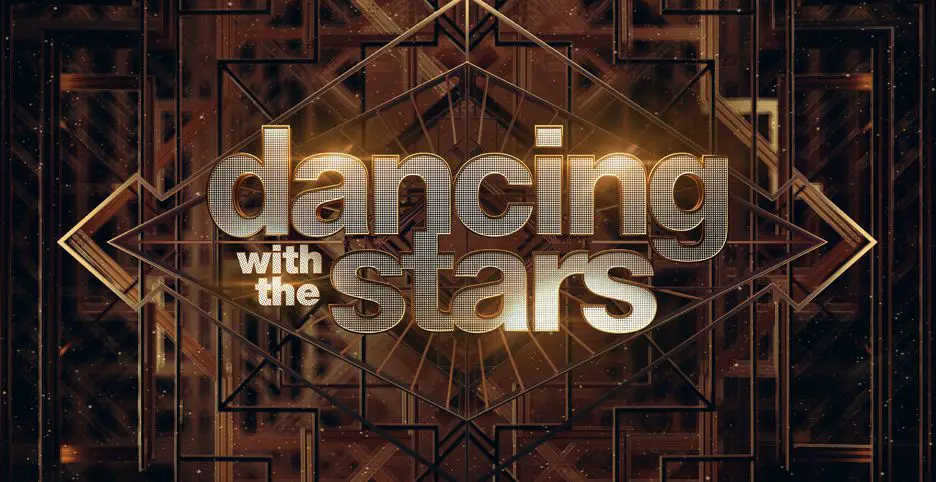 Hey All :)
Welcome to week six on Dancing with the Stars. After last Monday's non-elimination due to the all the "Disney Night" magic, we are guaranteed a boot based on two weeks worth of judges scores and live audience votes. We didn't get an official bottom two last Monday so tonight's results could end up being very interesting. I would say the couples who have previously hit the bottom (Karamo/Kel) are in the most danger. It could very well come down to who brings it tonight.
Speaking of, we don't have an official theme for this evening's dances but based on the press release, some really good songs for the pairs to dance to. Tonight's routines include jive, contemporary, samba, quickstep, and Viennese waltz. When all the dancing is complete, the judges will save one couple and send another home.
Those of you not seeing the show live right now can still participate and vote for your favorite couples.
Voting commences at the top of the show as follows:
-You can head on over to ABC.COM or use the ABC App. A valid email is required and a limit of 10 votes per method.
-You can text the name of your choice to 21523. Example- text the word Hannah to 21523 to place a vote for Hannah. Again, a limit of 10 votes for this method.
We begin with a comedy package featuring Kel with a pet wolverine that he uses for support. No one can control the pet except of course, Len Goodman. Tom and Erin welcome us to the halfway point of the season. Here come the judges and our cast. No magic saves tonight and no double elimination. But someone will indeed will get the boot.
Ally & Sasha – Quickstep
A couple of sync issues in the beginning when both were dancing in "separate" rooms and I noticed Ally's overall energy dip toward the end but overall, a decent quickstep. It had good hold, some solid footwork, and a nice fun gallop around the ballroom. A little more practice to finesse those couple of things I mentioned and it would have been aces. Still, a very good job.
Len's says first out, first class. He loves that the dances are longer. He mentions some foot faults here and there. Bruno loved the enthusiasm. He noticed synchronicity was lost in the footwork. He thought the performance was strong and she is a contender. Carrie Ann loved the concept. She feels the beginning was out of sync. She loves the confidence though.
Carrie Ann- 8
Len- 9
Bruno- 8 for 25/30
Kate & Pasha – Viennese Waltz
Solid dance from Kate. It looks relatively simple, but the Viennese waltz is a difficult one. So much spinning and you have to keep balance and keep in hold properly. Kate did both. Pasha has a knack for choreographing so well for her- nothing too crazy but enough to show off what she is able to do and she executes her part well. Kudos to getting into character and feeling the dance as well.
Bruno calls it assertive and romantic. He says it worked wonders. Carrie Ann notes how it felt so victorious- especially the spins. Len is pleased. He saw a step in the dance he never gets to see. Len is all raves.
Carrie Ann- 9
Len- 9
Bruno- 9 for 27/30
Kel & Witney – Quickstep
Well, it looks as though last week's breakthrough dance for Kel wasn't a one time only thing. This was another strong routine- until the very end. A minor mishap was evident which made me sigh because it was going so well. I hope the judges don't critique that harshly because the majority of the dance was fast, furious, and had some excellent footwork and Kel hasn't exactly been known for that. So good on him.
Carrie Ann feels they are in-sync when they dance. She of course, mentions the mishap but calls the routine ridiculously amazing. Len congratulates Kel on his dancing but he calls the minor mishap a major incident. That being said, he thought Kel did an amazing job. Bruno calls Kel a full time dancer. He thought it was light and fast paced and calls it excellent work.
Carrie Ann- 9
Len- 8
Bruno- 9 for 26/30
Karamo & Jenna – Contemporary
Good dance from Karamo. But of course, it was contemporary. On this show, contemporary always gets praise. And yeah, it is a bit tiring because it always is so "flaily" and emotional and all that jazz. But you stick with what works. By showing a more vulnerable and emotional side, Jenna was able to put together Karamo's strongest overall routine of the season. I don't know if it is enough to save him should he end up in the bottom tonight but a good job regardless.
Len calls the dance fluid. He thought the lifts were great. He liked the light and shade of it. Bruno says Karamo had focus and intention throughout without doubt. He says it was truthful and expressive. Carrie Ann could feel love and passion during the dance. She is all praise.
Carrie Ann- 9
Len- 8
Bruno- 8 for 25/30
The pros are out now to show us some of the stuff you will get to see live if you happen to buy a ticket to this winter's tour. So much fun. I have been a couple of times and I highly recommend seeing this show in person. They put on one hell of a program with special guests galore. Mandy Moore choreographed that. DWTSTour.com if you want information.
Hannah & Alan – Samba
Hmm. That was a countrified samba which was appropriate but I'm not sure how I feel about it. It seemed a tad…subdued? The moves were alright (props to samba rolls) but I feel like it was a step below the Hannah we are used to seeing. I don't know. This is a tough one. I can't actually pinpoint anything I saw wrong so it could just be different tastes for different folks.
Bruno says Hannah brought Brazil to Nashville. He says, at times, the natural bounce was off because she dances so high. Carrie Ann agrees. She feels Hannah was ahead of the beat. She doesn't think it quite worked. Len says it wasn't easy and Hannah coped well. He wants more pressure through her feet.
Carrie Ann- 8
Len- 8
Bruno- 8 for 24/30
Sailor & Val – Jive
For the most part, a solid routine. At times, Sailor's energy did not match Val. He had moments where his feet were going nuts and Sailor was a bit behind. At other times, they were perfectly together. The dance all around could have used just a spark more energy out of Sailor but it was solid and fun to watch. I don't think Sailor did anything there to hurt her but it also wasn't a dance that will earn her any new fans who weren't on her team already.
Carrie Ann loves that Sailor was animated. She had a blast watching her. Len calls it sharp and precise. He says that Val seems to be really enjoying himself. Bruno loved that Sailor was playing during the routine, in addition to doing it very well.
Carrie Ann- 9
Len- 9
Bruno- 9 for 27/30
Sean & Lindsay – Viennese Waltz
Yikes. Okay, so elegance is not Sean's strong suit. That was awkward and uncomfortable. The spins and all were so forced and you could see Sean struggling. Lindsay tried her best to mask it but it ain't easy to put together a simple Viennese waltz. You either do the steps here or you don't. Sean did them- just not very well. Sorry to say but weakest of the night and even Sean has had stronger routines.
Len admires his tenacity and hard work. He respects that he gives it his all. Bruno says the steps were all there but at times, tumbleweed. LOL. Carrie Ann thought it was a nice tenderness but his feet were a problem. She is proud of him.
Carrie Ann- 7
Len- 7
Bruno- 7 for 21/30
James & Emma – Samba
That was a really, really, really good samba. Probably one of the strongest routines we have seen this season. Great hip action and bounce, lovely samba rolls, some incredibly good choreography by Emma and a lot of fun to watch. Props to the lighting department as well. They really helped it come together. That was strong. Hopefully the judges agree on that one.
Bruno loved the hip action- loose and flexible and rhythmical. He liked it. Carrie Ann calls it ridiculous. She gives him a tiny note- sometimes his moves are too big that it gets out of proportion to his body. The audience showers her with boos. Len calls it a really, really good samba and mentions James' booty.
Carrie Ann- 9
Len- 9
Bruno- 9 for 27/30
Lauren & Gleb – Contemporary
Really strong contemporary dance for Lauren. So much emotion with a truly heartbreaking backstory to it. I am glad Gleb went the more simplistic route with the choreography- giving Lauren moments in that instead of doing too much throughout. It was simple and effective and a lovely number. Lauren should be proud of herself and how cool that she got to dance to her own song.
Carrie Ann calls Lauren a brave woman. She says all of their hearts were touched by that. She says well done and Lauren is all crying. Len loved the emotion. Bruno is happy to see so much love, truth, and honesty and he tells her to never lose it.
Carrie Ann- 8
Len- 8
Bruno- 9 for 26/30
Final Judge Leaderboard For Week 6
Kate- 27
Sailor- 27
James- 27
Kel- 26
Lauren- 26
Ally- 25
Karamo- 25
Hannah- 24
Sean- 21
Time for RESULTS…
The following couples are all SAFE…
Lauren & Gleb, Karamo & Jenna, Kate & Pasha, Kel & Witney, James & Emma, Sean & Lindsay, and Hannah & Alan
The BOTTOM 2 are Ally & Sasha and Sailor & Val. WOW
Damn. These two do NOT deserve to be there.
Carrie Ann SAVES Ally & Sasha
Bruno SAVES Ally & Sasha
Sailor & Val have been eliminated.
Val is proud. Sailor is crying hysterically. Tom and Erin try to cheer her up as the others come up to hug and console her. Damn. She is really taking it very hard. :( Sailor wasn't the best dancer left but she definitely earned her place over at least three others that come to mind. Ally too. A surprising and unfortunate result.
Next week- it is HALLOWEEN on DWTS. Tom and Erin didn't mention a team dance but there should be one considering eight couples remain and Halloween episodes usually have team dances. I hope you guys enjoyed tonight's episode. POLLS later/tomorrow and I'll see you guys in a week.