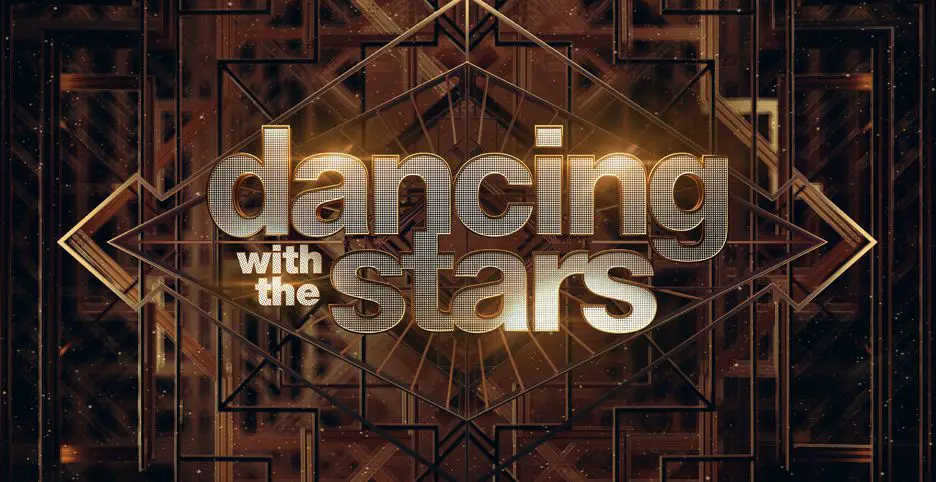 Hey All :)
Welcome to the semi-finals for season twenty-eight of <strong>Dancing with the Stars. In just a week's time, we will see who will be crowned this year's dancing champions! But before we get there, the remaining five pairs will once again perform twice for judges scores and America's votes. When both rounds of competition are done, the judges will decide who, between the bottom two couples, will just miss out on next week's grand finale.
In this tenth week, the partnerships are tasked with one unlearned dance and also, a redemption dance. They will be partnered w
th a judge and have the opportunity to redo a previously done style in hopes of improving their scores. It is the very last chance for the celebrities to prove to the judges and America that they have the goods to compete for the championship.
With Sean & Lindsay (Jenna) being gone, we are really down to five strong and deserving couples. Lauren & Gleb were in the bottom last week so we shall see if they can do enough to avoid that fate this week. The only two couples who have yet to hit the bottom this season are Hannah & Alan and James & Emma but of course, anything can happen tonight. America's votes are more important than ever.
Remember, voting starts right at the top of the show.
-You can head on over to ABC.COM or use the ABC App. A valid email is required and a limit of 10 votes per method.
-You can text the name of your choice to 21523. Example- text the word Kel to 21523 to place a vote for Kel. Again, a limit of 10 votes for this method.
Hey, Lindsay is back as part of the opening! Tom and Erin welcome the semi-finalists. Not much in the way of an opening routine as we have a lot of dancing to get to. Voting is officially open. We begin tonight with the redemption dance…
https://www.youtube.com/watch?v=YcMCHyy3T4Q
Lauren & Gleb – Paso Doble
A marked improvement over Lauren's first paso. I definitely saw improved shaping and more paso choreography. The one thing however that is still lacking, is an organic dance feeling from Lauren. All of her dances tend to look super rehearsed and she isn't able to come off as natural while doing them as her opponents. I have said before it could be nerves or just the way she learns and interprets the dances but it always brings me down just a teeny bit in my overall grade.
Len enjoyed the mix of expression and aggression. He saw more shaping. He wanted a little bit more but calls it terrific. Bruno says it was handled beautifully. He tells her her he only saw one little error involving her hand. Carrie Ann marvels at how far she has come. She tells her not to lock her knees and become too tight at times.
Carrie Ann- 9
Len- 9
Bruno- 9 for 27/30
https://www.youtube.com/watch?v=J7x1Zc10Ycg
Kel & Witney – Tango
Is Kel a bit under the weather or something? That seemed awfully subdued for a redemption tango. Hmm. It wasn't bad by any means and his posture improved a whole lot over the first time but it just didn't have that oomph I was expecting. Kudos to the matching colored pants and all but that was the highlight of the routine for me. I just expected and wanted more and feel as though Kel has come to a level now where we should be expecting a lot more.
Bruno calls Kel the perfect student- and says it was a pure, real, proper tango. He mentions a mistake when Kel went on the wrong foot. Carrie Ann loves that Kel has become so refined and for her, he has come the furthest. Len thought it had an intensity. He saw some missing heel leads but he saw attack of the dance and says well done.
Carrie Ann- 9
Len- 9
Bruno- 9 for 27/30
https://www.youtube.com/watch?v=SBSyYGmPAzo
Ally & Sasha – Viennese Waltz
Damn. So much twirling. I'd get so dizzy. Ally was gorgeous here. So elegant and so much fluidity and grace. Also, kudos to her musicality here which she has always been tops with this season but you see it so much easier with a slow dance. I loved the simplicity of the dance and how beautiful it was from beginning to end. The best mix of technical and performance we have seen so far tonight.
Len loved the gentleness. He saw some moments of lost fluidity but overall, loved it. Bruno calls it so touching and so well pitched. Carrie Ann calls Ally an emotional performer- something that can't be taught.
Carrie Ann- 10
Len- 9
Bruno- 10 for 29/30
https://www.youtube.com/watch?v=y4_OUXOzB4s
Hannah & Alan – Rumba
To be honest, I was pleased with Hannah's rumba the first time around. It wasn't nearly as bad as the judges made it out to be so I will just refer to them here with the critique. But it was a lovely routine with nice sensuality, some great hip action, and a good feel for the music and the tone of the routine. Hannah, for me, has never had major problems with slow dances so I would have picked something faster that gave her some trouble but let's see how the judges feel…
Carrie Ann gives Hannah a hug. She saw a heck of a lot of improvement. Len says the hips are the rhythm and the arms are the melody in a rumba and he saw those married. Bruno loves the way Hannah has learned to place her feet.
Carrie Ann- 9
Len- 9
Bruno- 9 for 27/30
https://www.youtube.com/watch?v=dxZM5TLypSk
James & Emma – Cha-Cha
That was so much fun. A little bit of a disco cha-cha from Emma there? Loved the style. It had some great choreography that was a step above the usual cha-cha things we see. I really enjoyed the party feel to it and on the technical standpoint- you couldn't ask for better hip action or in-sync dancing than we saw here. An aces routine. I am curious to see if Len craps on the choreography as being too much for his liking.
Len wanted more cha-cha-cha. He understands the disco vibe but too much messing about. Bruno mentions James was off timing a few times tonight. He is surprised by that. Carrie Ann is worried about his posture.
Carrie Ann- 8
Len- 8
Bruno- 8 for 24/30
https://www.youtube.com/watch?v=nScT4tEPIUQ
Lauren & Gleb – Viennese Waltz
Very pretty routine. To be honest, I am not sure Lauren has done quite enough tonight overall to stay out of the bottom two and if she is in the bottom, to get saved over anyone else. I think she has come as far as she can. She is a good dancer, better than many we have this season but I think she has hit a plateau on what she can do and this is about as good as it will get. She should be quite proud of herself though.
Len calls it smooth and elegant and graceful. He tells her she looks terrific as well. Bruno calls it sophisticated and classic and he thought the chemistry was sizzling. Carrie Ann says they have become one.
Carrie Ann- 9
Len- 9
Bruno- 9 for 27/30
https://www.youtube.com/watch?v=Vfrr3hni14w
Kel & Witney – Contemporary
Imagine getting to do a contemporary dance on a semi-final to I Will Always Love You? Even if you are not stunning in it (Kel wasn't), there is no way that the dance doesn't work wonders on the judges and the audience. Some really basic choreography and Kel struggled a bit with the height and sync but all in all, an emotional piece that was more powerful due to the song and dance style than the dancing itself.
Bruno loved the fluidity and the way it looked like art. He found it sincere and honest. Carrie Ann loved Kel sharing his truth. Len gets uo to clap. He has no words.
Carrie Ann- 10
Len- 10
Bruno- 10 for 30/30
https://www.youtube.com/watch?v=fpld9Ov-MCQ
Ally & Sasha – Charleston
That was a big swing…and almost a home run. The issue was sync. You could clearly see Ally struggle to stay in-sync in Sasha at the beginning and it happened again to a lesser extent later. But the overall joy and fun of seeing a fast paced Charleston definitely took the reigns here. Total commitment from Ally and while not perfect, a memorable and joyful dance.
Carrie Ann says it proved that Ally deserves to be in the finals. Len calls it joyful and he loved the Charleston references. Bruno calls it a tonic for the spirit. He gives Sasha some kudos for the choreography.
Carrie Ann- 10
Len- 10
Bruno- 10 for 30/30
https://www.youtube.com/watch?v=5m1lT09EBmg
James & Emma – Foxtrot
Aww. My condolences to James, his wife, and his family on their loss (James wife suffered a miscarriage). That was tough. It was a very nice foctrot- more than just dancing steps. It had an emotional resonance to it that was very captivating to watch. I'll tell you this much- I'm not sure I could go out and preform after such a week. My heart goes out to James and he should be quite proud of pulling that off.
Len admires James for dancing with so much emotion. Bruno says it was almost impossible to watch. He thanks him for a job well done. Carrie Ann doesn't know how he got through it. She loved the posture in this one and really, everything about it.
Carrie Ann- 9
Len- 9
Bruno- 9 for 27/30
https://www.youtube.com/watch?v=Ts_w0T8Vr90
Hannah & Alan – Contemporary
Really good piece. It is nice to see Hannah throw so much caution to the wind during that. Must be hard for her and she is so used to doing what she is told step-wise and the judges have harped on her so much about being present. This was a dance where she kind of had to let that all go and allow the emotions to run free. No worries about posture or heel leads or making sure her head was in the right direction or not smiling too much. It was just a good from the heart dance.
Bruno says the dynamic in the lifts and drops were wonderful. Carrie Ann says that the trust with Alan paid off in the dance. Len isn't a huge fan of contemporary but he found it to be a true couples dance.
Carrie Ann- 9
Len- 9
Bruno- 9 for 27/30
https://www.youtube.com/watch?v=UGoHo0rSS9U
Final Judge Leaderboard For Week 10
Ally- 59
Kel- 57
Hannah- 54
Lauren- 54
James- 51
This is going to be a really difficult decision for the judges and a true loss one week from the finals. I don't envy being in their position right now.
RESULTS…
The following couples have MADE IT TO NEXT WEEK'S FINALE…
Kel & Witney, Hannah & Alan, Lauren & Gleb
The Bottom 2 this week are:
Ally & Sasha and James & Emma
Carrie Ann SAVES Ally & Sasha
Bruno SAVES Ally & Sasha
James & Emma are ELIMINATED. SHOCKINGLY!
https://youtu.be/DeURFutT6tE
Wow. Ally hit the bottom two way too many times to deserve yet another save. Especially against someone who arguably only had one off night (tonight) the entire season. I'm afraid that was a really bad choice. Ally is a great dancer who has grown this season but if the choice was between those two, the pick was obvious. Sorry.
Classy of Ally to offer to go out instead of James, though of course, that's not how any of this works. James looked really gutted, as did Emma. Poor, poor choice, IMO.
So, your season finale for S28 is set. Kel Vs. Hannah Vs. Lauren Vs. Ally. Polls tomorrow of course and I'll be back with you guys in a week's time for the final time this fall as we crown new champions. Thanks for watching with me. :)