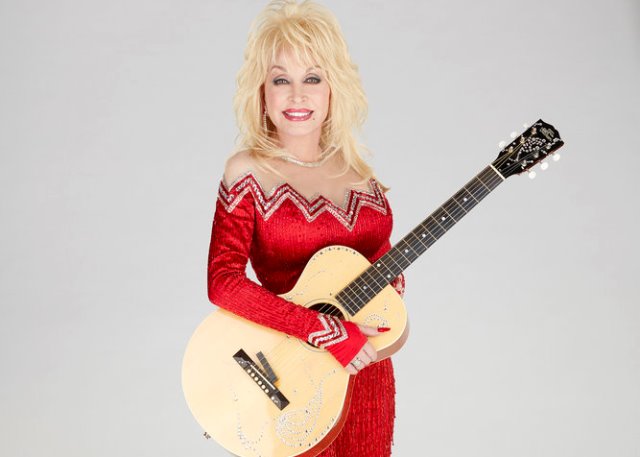 COUNTRY MUSIC LEGEND DOLLY PARTON TO PERFORM LIVE ON "THE VOICE" TUESDAY, NOV. 29
Dolly Parton is set to perform on Tuesday's (Nov 29) The Voice results show. Dolly, Miley Cyrus and Pentatonix will perform "Jolene." She'll also sing "Circle of Love" with Jennifer Nettles and the Top 10. Nettles co-stars with Parton in her upcoming NBC holiday movie. Hence, the constant Dolly mentions on The Voice lately.
Pentatonix is also set for an NBC holiday special featuring Kelly Clarkson and more on December 14.
Tonight (Nov 28) Coach Adam Levine and Maroon 5 perform their latest hit single, "Don't Wanna Know."
Check out the official announcement below.
Coach Miley Cyrus and A Cappella Group Pentatonix to Perform "Jolene" With Parton, Who Will Also Sing "Circle of Love" With Co-Star Jennifer Nettles and the Top 10 Artists
Country music legend Dolly Parton is set to perform two songs on the Tuesday, Nov. 29 (8-9 p.m.) live telecast of NBC's three-time Emmy Award-winning musical competition series The Voice. The stakes are high on this night as the Top 10 artists face double elimination and only eight artists will advance to the semifinals.
Season 11 coach Miley Cyrus and Grammy Award-winning a cappella group Pentatonix will join Parton to perform her hit classic "Jolene." Cyrus is also Parton's goddaughter.
Also, Parton will debut her single "Circle of Love" – which was recorded especially for her upcoming NBC film – alongside Grammy Award-winning singer-songwriter Jennifer Nettles and the Top 10 artists. Parton and Nettles will co-star in the upcoming holiday sequel Dolly Parton's Christmas of Many Colors: Circle of Love airing Wednesday, Nov. 30 at 9 p.m. ET/PT. In the two-hour movie, the Partons, a family of humble means living in the mountains of Tennessee, face a devastating event that challenges their will. But when they experience a bewildering Christmas miracle, the Partons are drawn closer together than ever — with deepened faith and love for one another.