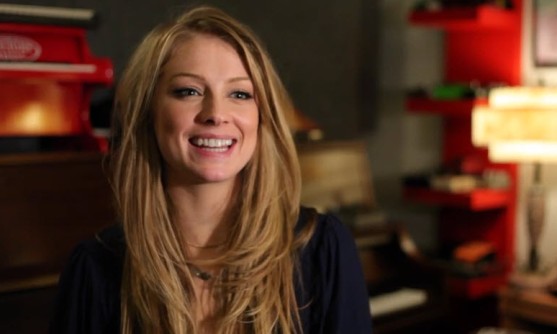 American Idol 9 alum, Didi Benami, who impressed the judges in Hollywood with an exquisite version of the Kara Dioguardi tune, "Terrified" is just about finished producing her debut album, titled, Reverie. But she needs your help!
But first, you can download Didi's new single, "Watching and Waiting" from iTunes NOW.  The song will be featured during the American Idol XIII Detroit audition episode, airing Wednesday on FOX at 8/7c pm!  It's fantastic exposure, and great news for Didi.
Lyrically, the song evokes the journey of an Idol hopeful, waiting too learn their fate. The song features strong production and melody, and Didi's evocative vocals.
Listen to the sample at iTunes before you buy:
Click to Download "Watching and Waiting" from iTunes.
Didi has spent her savings recording the album. Coming close to the end of the process, she's crowdsourcing funds for the record via Pledge Music, with donations entitling fans to some pretty cool perks, including exclusive access to videos, mp3s and photos.
"Reverie came to be through years and years of writing, living in Los Angeles, going through crazy things and writing about them," explains Didi in a video posted on the album's pledge page. "It's like pages from my diary."
Producer, Billy Mohler found "a culmination of Didi's favorite, sounds, favorite artists"  in order to create a unique sound for the singer. "I think this album is special, because it really highlights Didi as an artist."
"I think a lot of people would be prepared to hear some sort of blown out pop record," adds Mohler. "But they're not going to get that with this record."
You can donate to Didi's efforts to bring Reverie to fruition.
Click this Link to Pledge to Reverie.
Tune into Idol tomorrow night to check out her new single, "Watching and Waiting."