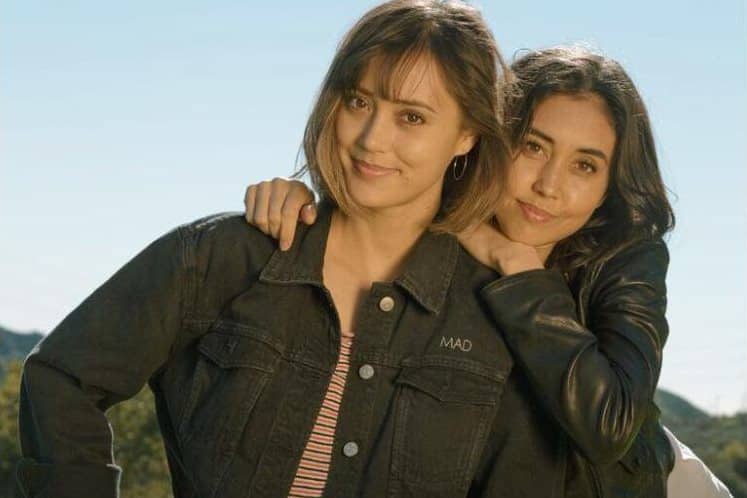 A few years ago, The Voice season 1 runner-up, Dia Frampton, wrote a heart wrenching blog post about her struggles in the music industry since her time on the show. Sadly, her success on The Voice and subsequent solo career created a chasm between her and her sister Meg. The two previously some success as a duo, Meg & Dia.
But recently, the Utah natives patched up their differences, and have reunited for a tour and new album happysad, which is out now on Pure Noise Records. The story of the sisters coming back together after so many years of estrangement is heartwarming, as chronicled in a recent Billboard piece on the new album.
Meg & Dia posted a message to their fans on Twitter:
It's been… a crazy eight years since our last album, Years where we grew together and years where we grew apart. Years of "sister" therapy and sibling rivalry. Years full of feelings of hope, searching, and a shoulder to cry on. Years where we each explored new adventures creatively and professionally.

But finally we made our way back together. We are so grateful for our connection and bond to each other. Our new album "happysad" is a story of our journey apart and then piecing ourselves and our relationship back together. It took years to make, literally, and we're not just talking about the hours spent in the studio.

We are so happy to share this album with you now! We will be touring in September to play these songs live for you. Thank you for your constant support, letters, and messages. They've meant the world to us. XOXO Me & Dia.
Meg & Dia will hit the road on a fall tour beginning Saturday, September 14 in their hometown, Salt Lake City, Utah. Check out their tour schedule HERE.
Additionally, the duo have been playing dates all summer, including on the Vans Warped tour, where the two, back in the aughts, participated as rising, young musicians. This weekend (July 27 and 28), Meg & Dia are scheduled to perform dates on the DISTRACTIFY tour in Phoenix, Arizona and Albuquerque, New Mexico.
Listen to Meg & Dia's infectious new pop album, happysad below.
HAPPYSAD TRACKLIST
American Spirit
Teenagers
Koala
Lit Match
Better at Being Young
Warm Blood
Boys Can Cry
Distraction
Happy
Dear Heart
Listen to Meg & Dia's happysad (Full Playlist)