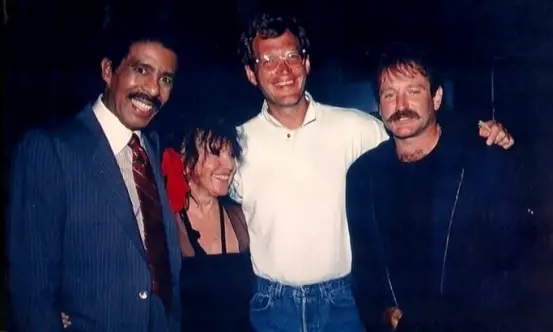 When news broke last week of the sudden and tragic death of comic actor, Robin Williams, Late Show with David Letterman was on hiatus.
Dave was back last night with a 10 minute tribute to his old friend that is as perfect as you would expect. The two had a friendship that went back 38 years to the days they were stand-up comics at the Comedy Store in Los Angeles.
The tribute is filled with stories about Dave and his fellow comics being blown away (and VERY intimidated) by Robin's stand-up act. The segment ends with a touching compilation of appearances culled from the nearly 50 times the late comic appeared on the show.
"Beyond being a very talented man and a good friend and a gentleman," says Dave, "I'm sorry, like everybody else. I had no idea that the man was in so much pain–that the man was suffering."
Watch Dave's tribute below.