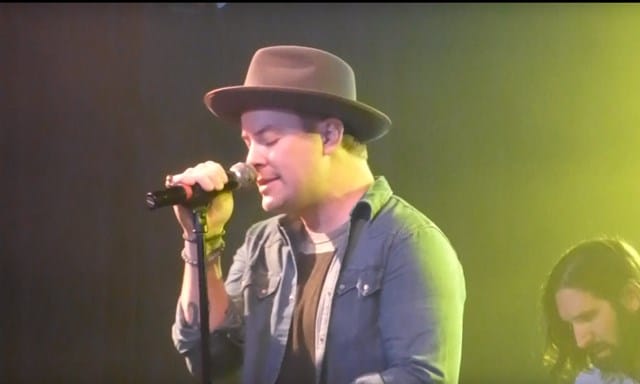 Broadway stars took to the stage at the Highline Ballroom in New York City Monday night (Aug 20) for another edition of Broadway Sings. The series pays tribute to pop singers such as Kelly Clarkson and more. This time a slew of Broadway performers got together to honor singer-songwriter Alanis Morissette. The cast included some of our favorite American Idol alums.
Season 7 winner David Cook, who is currently starring in Kinky Boots, performed "Hand in Pocket" while  season 3 runner-up Diana DeGarmo (Hair) sang a jazzy version of "You Oughta Know." Her husband, and season 5 alum Ace Young took on "Head Over Feet."
Alanis Morissette has sold over 75 million albums worldwide; her international debut album, Jagged Little Pill, became the second-best-selling album of the 1990s. She has won seven Grammy Awards, three Billboard Music Awards, and three MTV Video Music Awards. She has been dubbed by Rolling Stone as the "Queen of Alt-Rock Angst".
Check out performances from David Cook, Diana DeGarmo and Ace Young covering Alanis Morissette below.
David Cook – Hand in Pocket
Diana DeGarmo – You Oughta Know
Ace Young – Head Over Feet