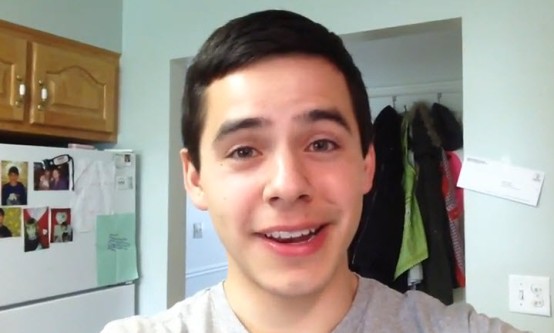 Two years away on a Mormon mission has not made American Idol season 7 alum, David Archuleta, any less adorable than he already was. But he has grown up quite a bit.
In this new video blog, the first lengthy message to his fans since returning from his mission last month, David talks about how much he learned as he spent time serving people in Chile. He was a people pleaser before. Always worried about keeping folks happy, especially the "higher ups." But now, he's learning who he is and forging his own path.
For the first time, he has taken a minute just to sit and breathe! And there was so much catch up after being away for two years. There's new technology. Like that Instagram! Coming face to face with self-absorbed people on a recent trip to Los Angeles had him running back to Utah, where he's discovered great, world class musicians right in the area. He's been playing music and working on ideas. Watch out for new music.
Check out David's new blog, titled "I'm Still Alive" and I DARE you not to smile. Like all the way through.