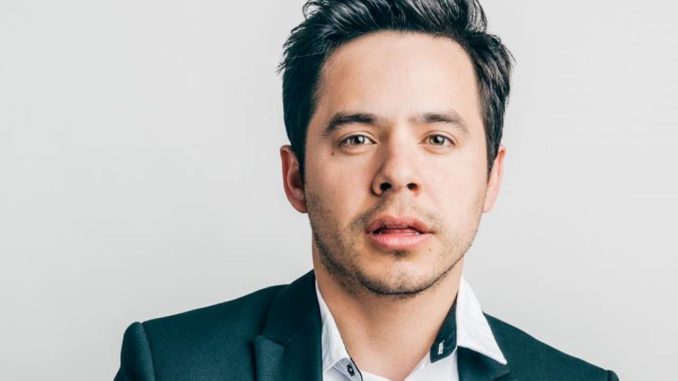 On Monday night, David Archuleta abruptly cancelled the first show of his OK All Right Tour at the Troubadour in Los Angeles. 90 minutes before showtime, David explained in an Instagram video that his doctor ordered vocal rest.
Now, the American Idol alum announces that the first two weeks of the tour are postponed, due to a vocal cord hemorrhage. The OK All Right Tour has been pushed back twice already due to coronavirus concerns. Obviously the singer does not want to disappoint his loyal fans, and promises to reschedule the dates as soon as possible.
The canceled dates include: Feb 7 Los Angeles, Feb 8, Sacramento, Feb 10 Portland OR, Feb 11 Grants Pass OR, Feb 12 Bend OR, Feb 16 Tacoma WA, Feb 17, Spokane WA, Feb 18 Boise ID. The next date scheduled after Boise is Denver CO on Feb. 21. However, David will only return to the tour IF he's properly healed and the doctor clears him.
"Hi everyone," David writes. "So I hemorrhaged a vocal cord and have to let it heal so it doesn't cause any further damage. I also have vocal nodules. This means that sadly I will have to postpone the next shows until I know I've recovered to a healthy point to do performances."
"I'm starting with 10 days of vocal rest"
David continued, "I'm going to follow the doctor's guidance on how long it will be. I'm starting with 10 days of vocal rest and will have to see from there how the recovery goes and if I will be able to get back to the remaining shows. I'm so sorry to anyone who had bought tickets to the first shows and were looking forward to it, especially after already having to reschedule twice before due to covid restrictions. I so appreciate your support and your patience. I'm sorry I am keeping you all waiting even longer. I hope you can understand that I have to rest to avoid causing further injury."
David Archuleta Calls American Idol Experience "Miserable…Traumatic"
"My team is working diligently to find new dates for the postponed shows," David adds. "We appreciate your understanding and patience. In the meantime if you would like a refund please contact point of purchase. Stay tuned for more updates."
 

 

 

View this post on Instagram

 

 
Recently the singer poured his heart out in a video sharing that it's been very difficult for him to get ready for the tour and get into it, as other factors in his life have affected his motivation and energy. He went on to detail his struggle with reconciling his LGBTQ identity and being a faithful Mormon. However, as emotionally exhausting as the past months have been, David is determined to hit the road and perform for his fans.