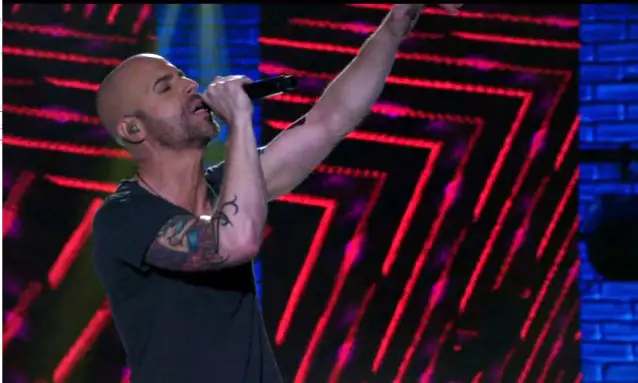 Chris Daughtry has scored a sweet deal with NBC. His band Daughtry's "Torches," the new track off the recently released greatest hits compilation, It's Not Over… The Hits So Far, is featured in 2016 Rio Olympics promotions. The song is also performed live in a new special airing tonight via the AUDIENCE Network.
AUDIENCE's Daughtry special, features Chris performing his hits–plus a cover of Zayn's "Pillowtalk"–and sitting an interview with Ted Stryker. The program airs Friday (7/29) at 9 p.m. ET/PT (DIRECTV Ch 239/U-verse Ch 1114).
Check out the "Torches" special now via Yahoo music.