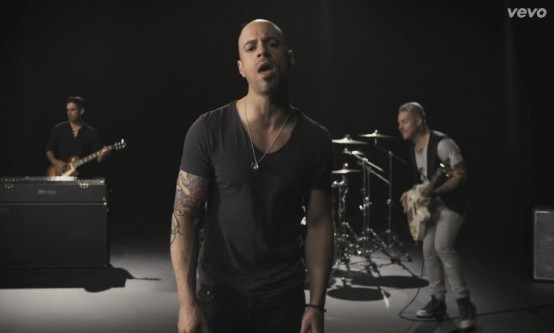 Daughtry Battleships Music Video
The new Daughtry "Battleships" music video serves as a behind the scenes look at American Idol season 5 alum, Chris Daughtry and his namesake band.
The song is the second single off of the rocker's 4th studio album, Baptized, released in fall 2013. Chris and his band are currently on tour with the Goo Goo Dolls and headed to the PNC Bank Center in Holmdel, New Jersey tonight (Aug 12). Check out the full touring schedule HERE.
Watch Chris Daughtry and his bandmates in the green room, signing autographs, getting ready for soundcheck and more as they get ready to take the stage. The scenes are intercut with the band on a soundstage performing "Battleships."