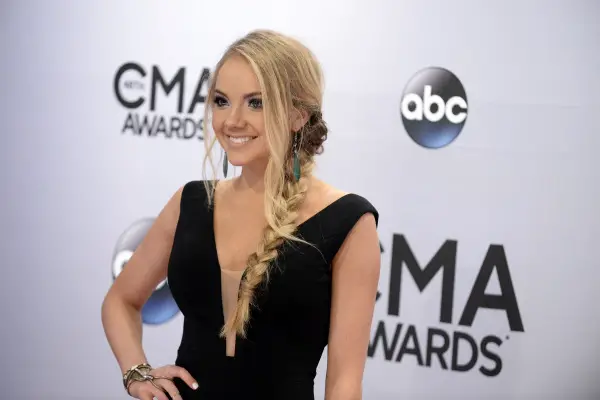 Danielle Bradbery is working on album number two, with no release date set yet. Unlike her 2013 debut, released after she won the fourth season of The Voice, she's involved in the co-writing process.
"I've been writing in Los Angeles and in Nashville, so I've been getting the two worlds — and trust me, it is two worlds," she told the crowd at the Mohegan Sun Casino in Connecticut on Friday, August 7th. "It's been an amazing experience to get to write. And it's more personal, I think. It's amazing."
At least three of the top contenders for her new album–"Friend Zone," "Mama Was a Liar" and "Room for Two"–were co-written with Mikal Blue, Johan Lindbrandt and Shari Short. Danielle debuted the first two songs earlier this year, on the road, as she opened arena shows for Miranda Lambert. You can check out those performances HERE, as well as a long list of co-writes for her next album.
Recently, the singer has been playing "Room for Two," a story of young heartbreak, during a recent spate of headlining gigs. Watch her perform the song during an Atlantic City show on August 8th, below.
Watch Danielle Bradbery perform "Room For Two" Live
https://youtu.be/cGOtbF83_C4
Via Rolling Stone