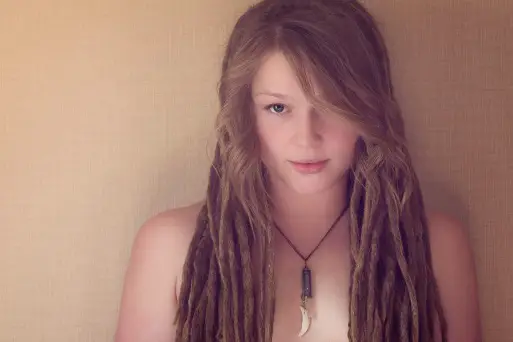 One more American Idol alum will be hitting the Great White Way! American Idol season 9 runner-up, Crystal Bowersox, is set to play the late country singer, Patsy Cline, in the Broadway production of Always…Patsy Cline, set for a summer debut.
"It's like a lifetime achievement thing," she of the role. "I'm really happy about it."
On playing the legendary country singer, who died in a plane crash in 1963 at the age of 30, Crystal said, "I grew up listening to her music, as most of us have, and I feel a special connection to her," Crystal added, "Sadly, she died so young that she didn't get to experience or really enjoy [her success]. It's a tragic story and a great play and I'm really honored to be the one they chose to play Pasty."
Cline was responsible for notching Top 20 hits such as "Crazy," "I Fall to Pieces," and "Walkin' After Midnight."
Crystal joins other American Idol alums who starred on Broadway, including Diana DeGarmo (Hair, Hairspray), Ace Young (Hair, Grease), Fantasia Barrino (The Color Purple), Clay Aiken (Spamalot), Jordin Sparks (In The Heights), Taylor Hicks (Grease), Ruben Studdard (Ain't Misbehavin'), Justin Guarini (Women on the Verge of a Nervous Breakdown and American Idiot) and Constantine Maroulis, ( Rock of Ages and can currentlyJekyll and Hyde).
Season 4 runner-up, Bo Bice is also headed to Broadway in a revival of the jukebox musical titled "Pump Boys and Dinettes" set to open in March 2013.
ETA: Sadly, Bo's Broadway debut, Pump Boys and Dinettes has been postponed indefinitely reports Theatremania