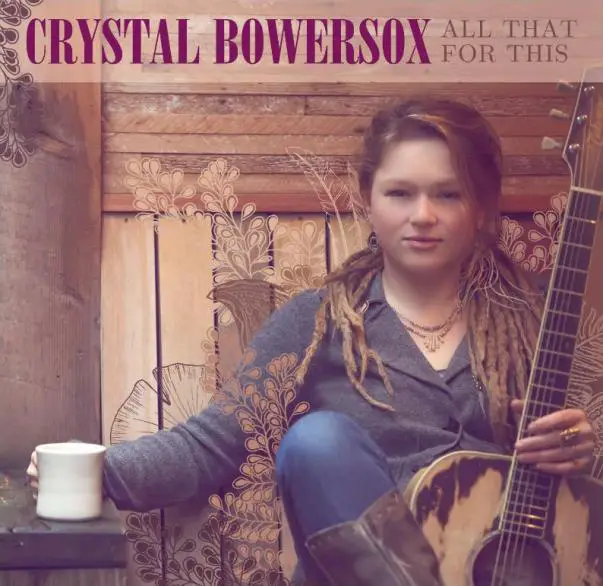 Check out the album art and track list for the forthcoming album, All That For This, from Crystal Bowersox. The American Idol 9 runner-up is set to drop her sophomore release through Sanachie Entertainment on March 26.
Read More:
Crystal Bowersox Debuts "Stitches" With Jakob Dylan (AUDIO)
Crystal Bowersox New Song "Dead Weight" – First Listen! (AUDIO)
Crystal Bowersox to Play Patsy Cline on Broadway
Crystal co-wrote all but one of the record's twelve songs. The lone cover is a good one–The Sunday's 1990 tune "Here's Where the Story Ends."
The album includes a duet with Jakob Dylan of the Wallflowers.
The album's  first single, "Movin' On" goes out to Triple A radio today.
Via USA Today
The Track List:
1. Dead Weight
2. Movin' On
3. Fall Into Place
4. Home
5. Someday
6. I Am
7. Shine
8. Til the Whiskey's Gone
9. Amen for My Friends
10. Stitches (with Jakob Dylan)
11. Here's Where the Story Ends
12. All That for This